Tech
Upgrade Your Product Photos: More Detail, More Templates, More Speed in the New AI Photoshoot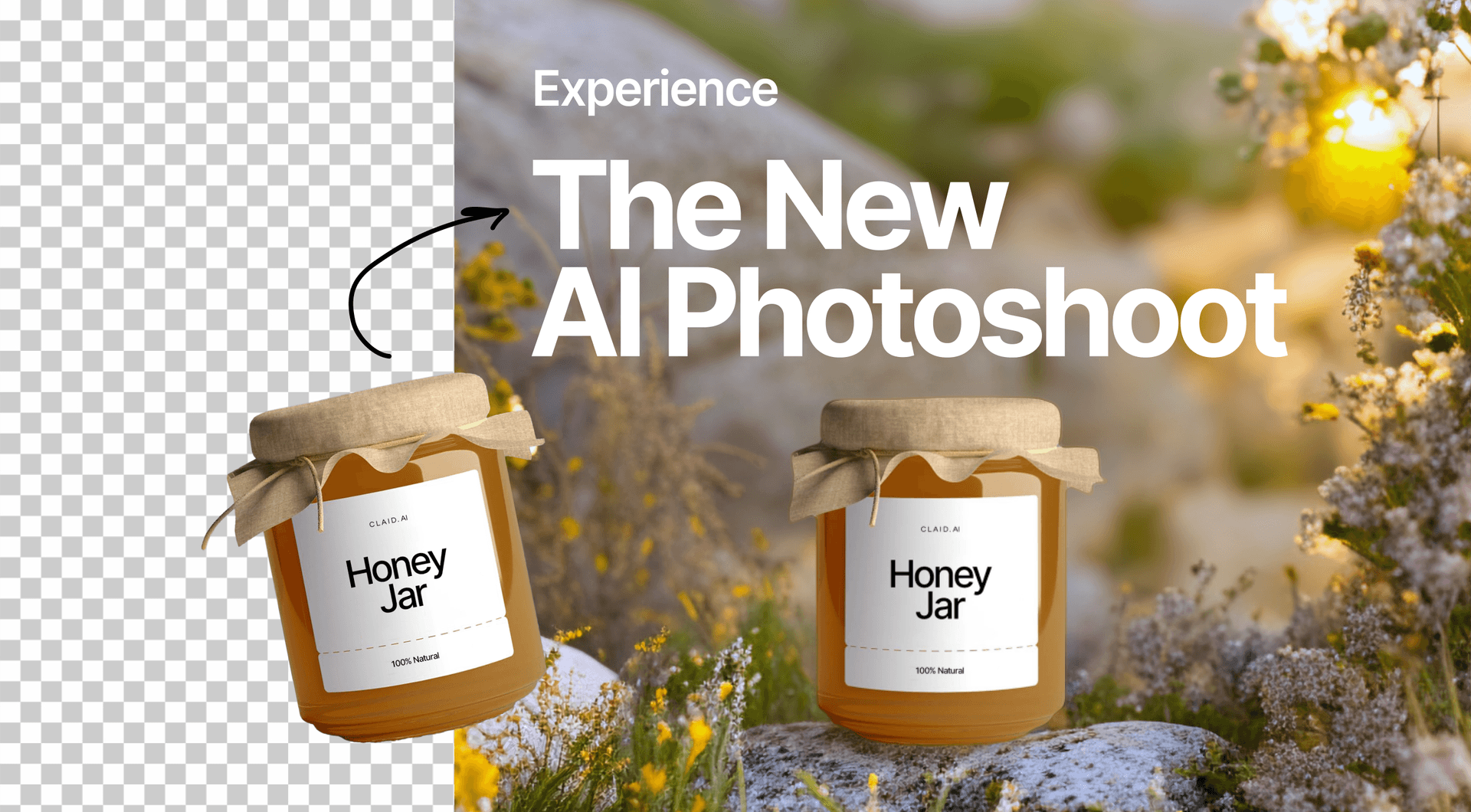 We're thrilled to announce the latest AI Photoshoot upgrade. This version significantly improves the quality of generated images, processing speed, user interface, composition library, and more. Dive in to explore these exciting new features and enhancements.
Realistic and compelling product photos
The new AI Photoshoot brings unparalleled realism to your product images. Our improved AI perfectly harmonizes light and shadows, creating stunning, lifelike photos. Expect cleaner images, more detailed backgrounds, and an overall visual upgrade.
Both the Composition-based mode and Custom mode have undergone significant enhancements. The Custom mode, in particular, delivers stable and consistent results, empowering you to create beautiful compositions with confidence.

New intuitive user interface
We've reimagined the UI to provide an intuitive, streamlined user experience.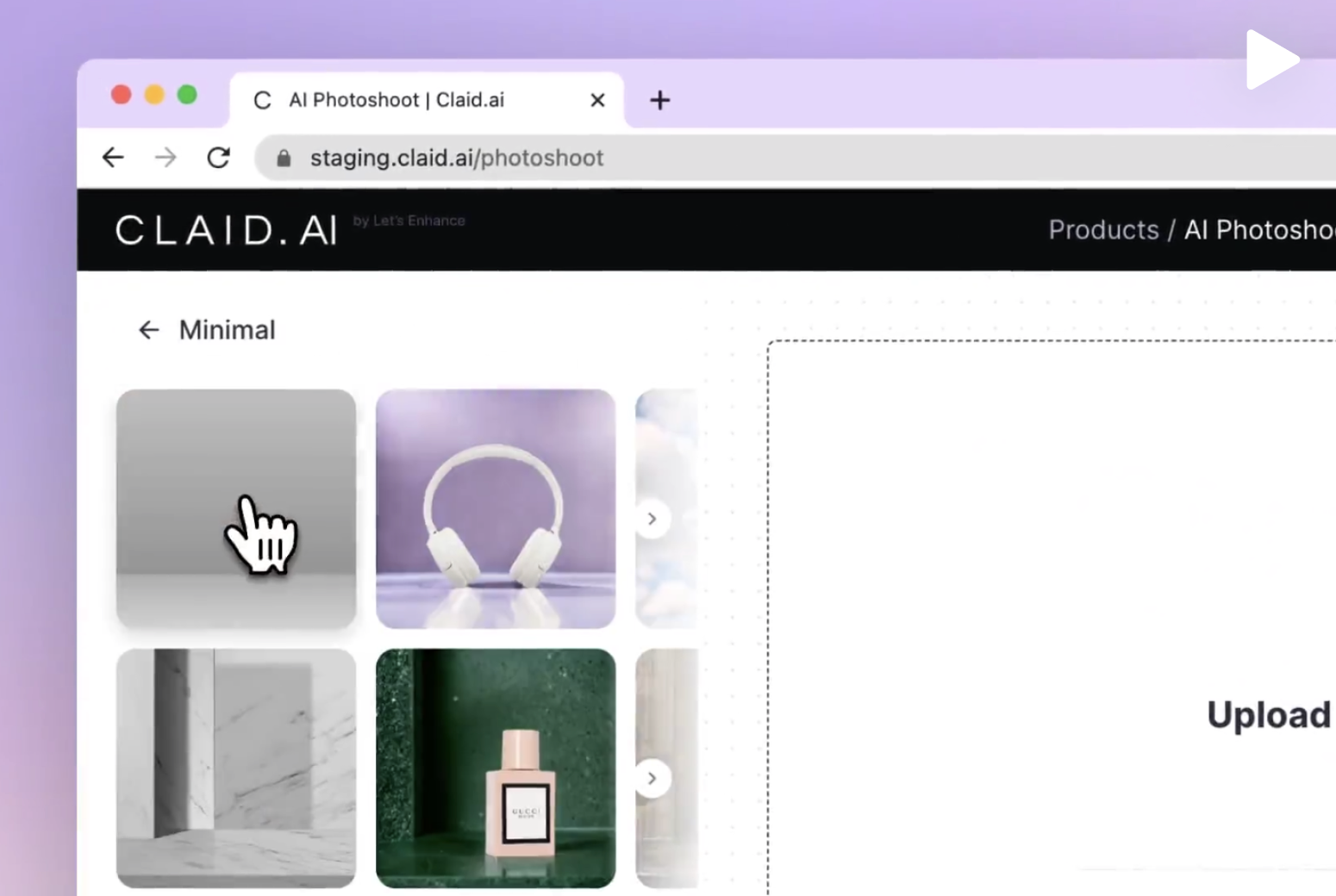 With our cleaner design, selecting the perfect composition for your products has never been easier.

Expanded composition library
We've refined and reorganized our composition library with fresh, intuitive categories. In the new AI Photoshoot, instead of choosing compositions based on the product category, you can select from various thematic contexts that better suit your vision.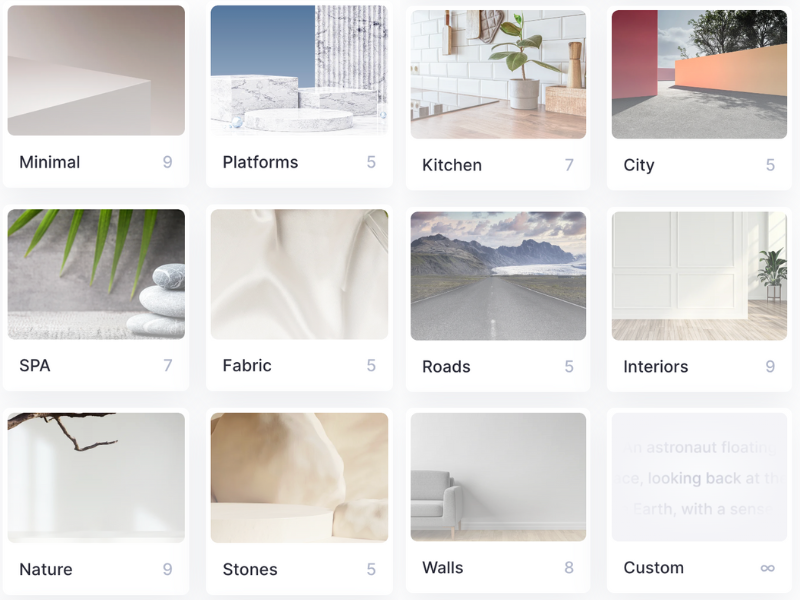 These categories provide diverse contextual backdrops, freeing you from the constraint of specific product types and granting more room for your creative vision. From simplicity to luxury, from outdoor vibes to cozy interiors, these categories are designed to suit a wide array of product and brand aesthetics. Whether you're looking for a minimalist scene or a more structured layout, AI Photoshoot has got you covered.
And for those who want to step outside the box, our Custom mode allows you to craft a truly bespoke setting.
Customization: more precise and flexible
We've made the Custom mode even more powerful. It can now accurately generate realistic surroundings, props, and settings as you envision, with fewer artifacts and more consistent visuals. This allows you to create unique product images even for unconventional scenarios that don't fit pre-defined templates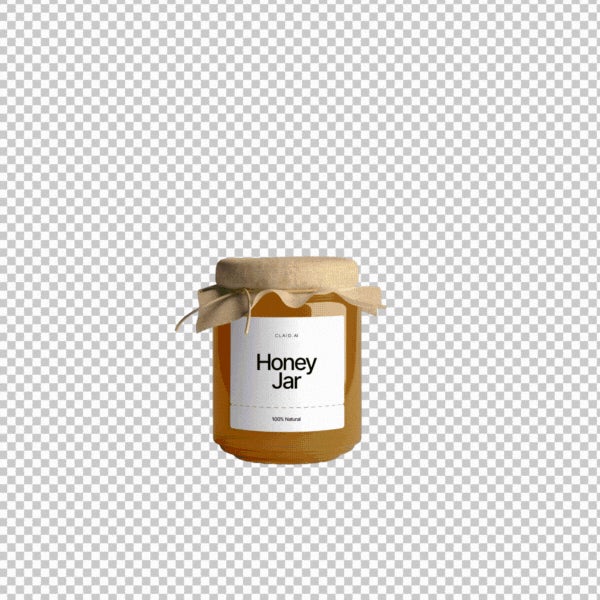 Whether you're showcasing unique product features or experimenting with unconventional camera angles, the improved Custom mode is your tool for crafting one-of-a-kind, standout product images.
Faster processing for quick results
With the latest AI Photoshoot upgrade, you no longer need to wait for your image renders. Our processing speed has been improved by 50%, allowing you to create product photos in just a few seconds. This means you can focus more on crafting the perfect image and less on waiting for results.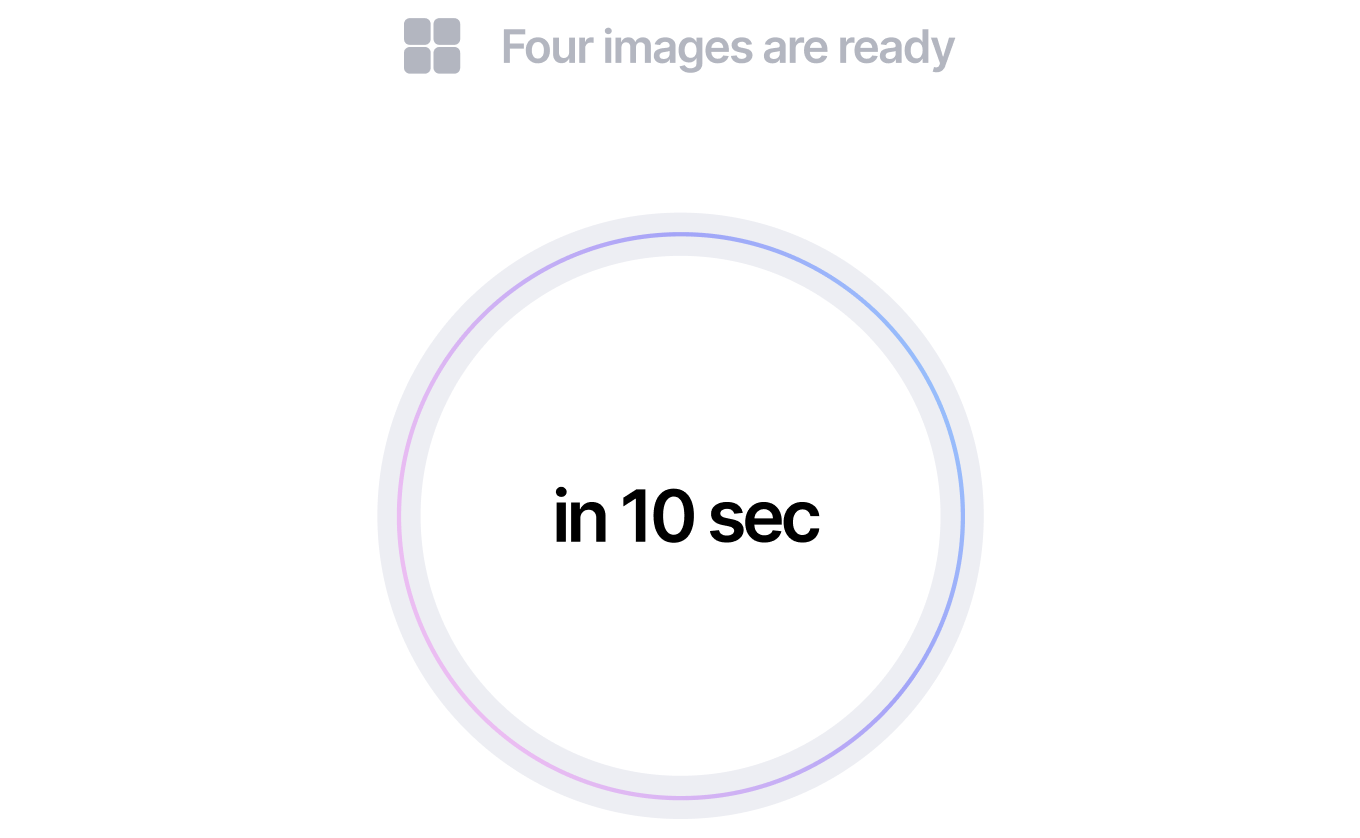 Experiment with various compositions, adjust and refine – your perfect product photo is now just a few moments away.

Automate your content production with our new API
Our Image Editing API has been a game-changer for many of our customers, accelerating their content post-processing. Now, we're taking it a step further. We are rolling out the early access release of our new AI Photoshoot API, designed specifically to facilitate large-scale, automated product photography generation.
If you want to explore how it could enhance your content production workflow, we invite you to fill out a brief form here. We'd be happy to learn about your needs and help you integrate our technology into your operations.

Start your journey with AI Photoshoot
Upgrade your eCommerce product photography with the new AI Photoshoot: create high-quality images, save time, and get more consistent results. Don't just imagine the difference — experience it.
As a warm welcome, we offer 50 free credits for new users. Sign up today, try AI Photoshoot with your images, and see the impact first-hand. Let's start creating outstanding product photos together.