Connect Claid to your favorite tools


for automated workflows
Automatically send your edited and generated Claid images to 6000+ apps in a few simple steps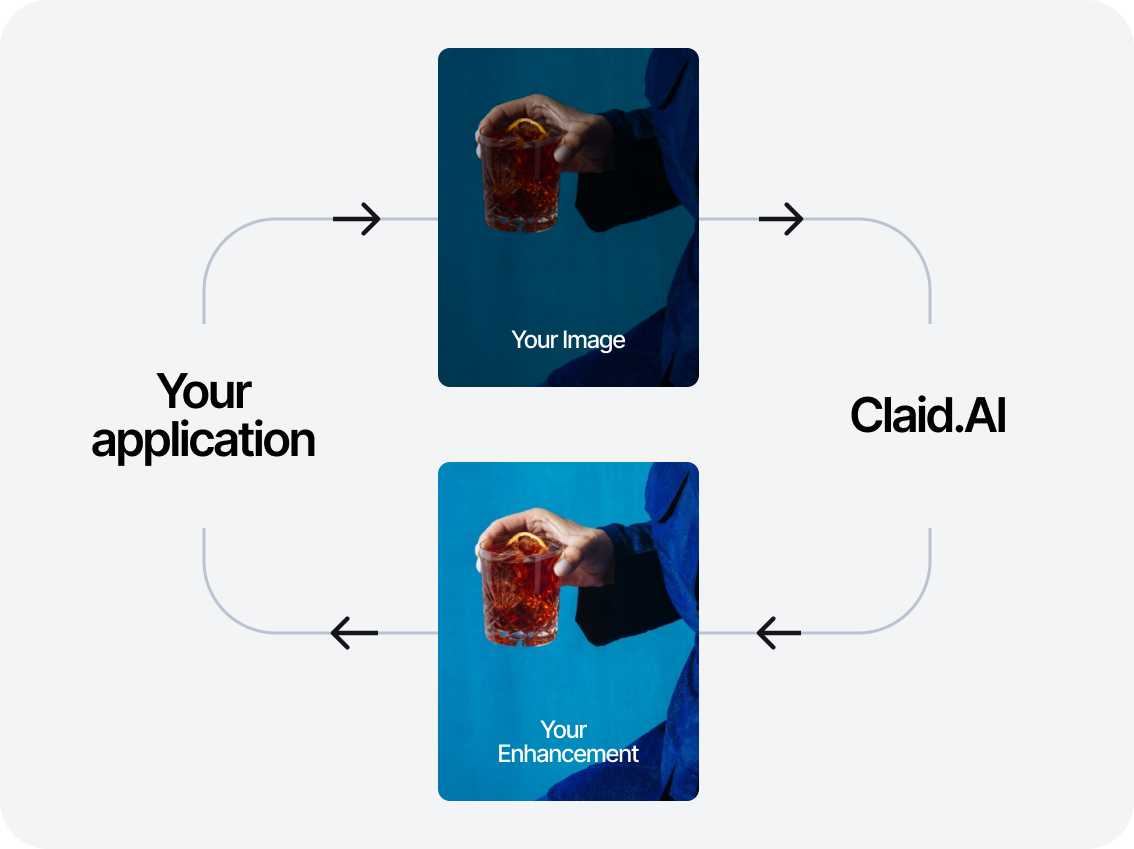 Automated
Free up your time
No more juggling repetitive tasks like manual editing, generating, and uploading images to different platforms. The Claid x Zapier integration automates all these tasks for you, letting you focus on what truly matters.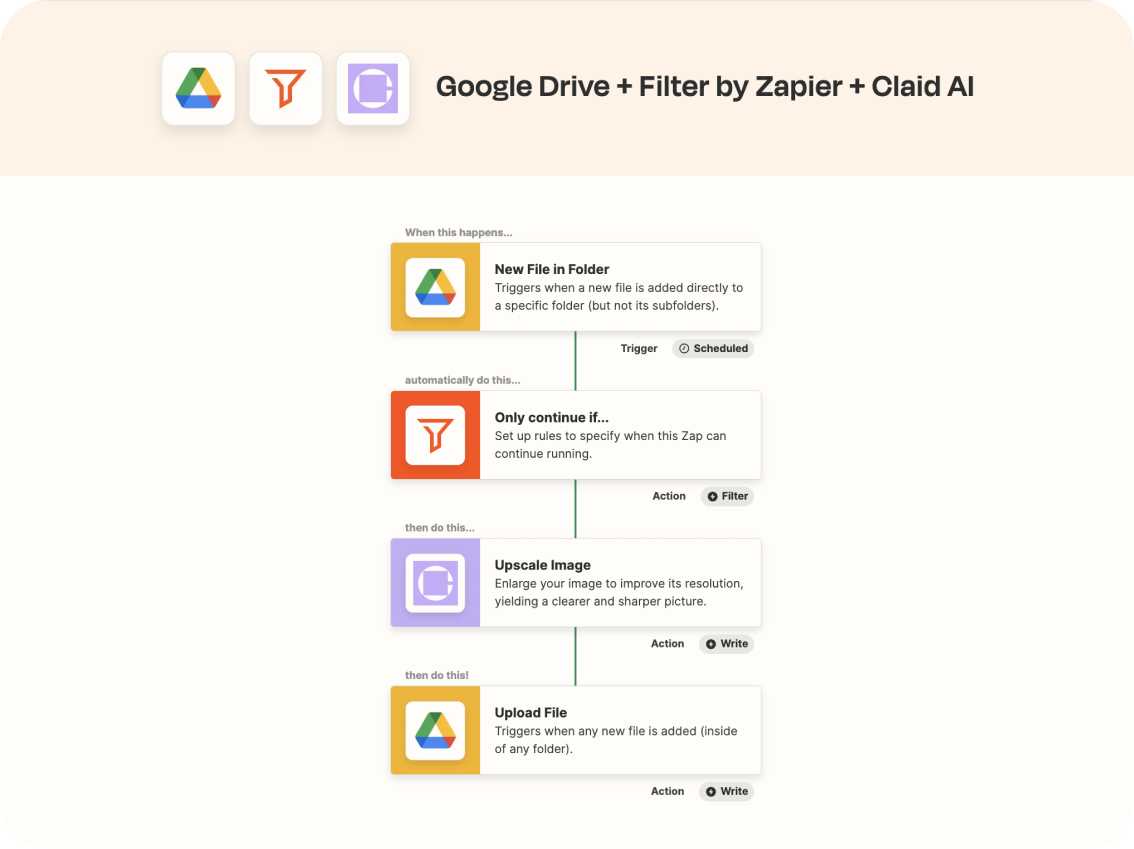 Easy
Easy setup, lasting impact
Start in minutes with Claid zap templates. A few clicks now, endless hours saved later.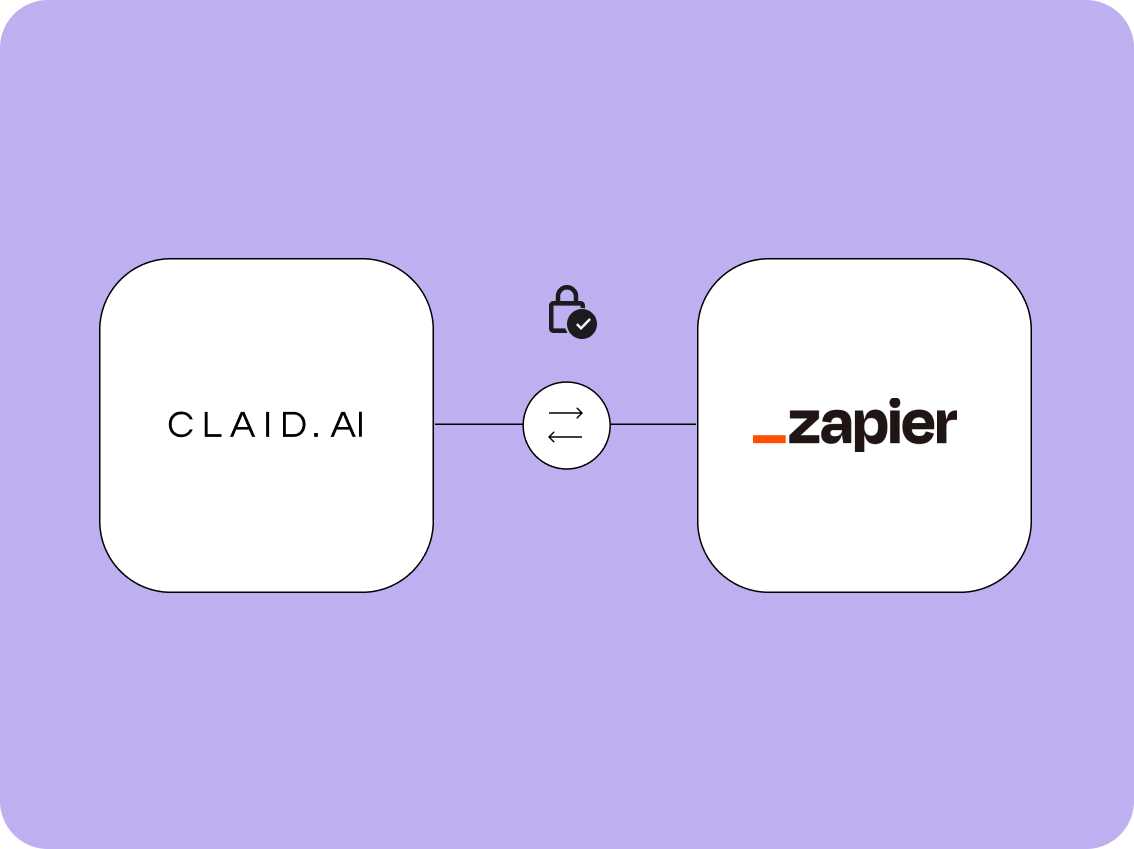 Secured
Data security
Both Claid and Zapier have robust security features to protect your data. Both use industry-standard security measures, such as encryption and data loss prevention.
Less costs & stress
Takes the burden of remembering and completing product photography tasks off your shoulders. Helps minimize manual editing errors.
As a result, you'll enjoy higher quality work and save on costs.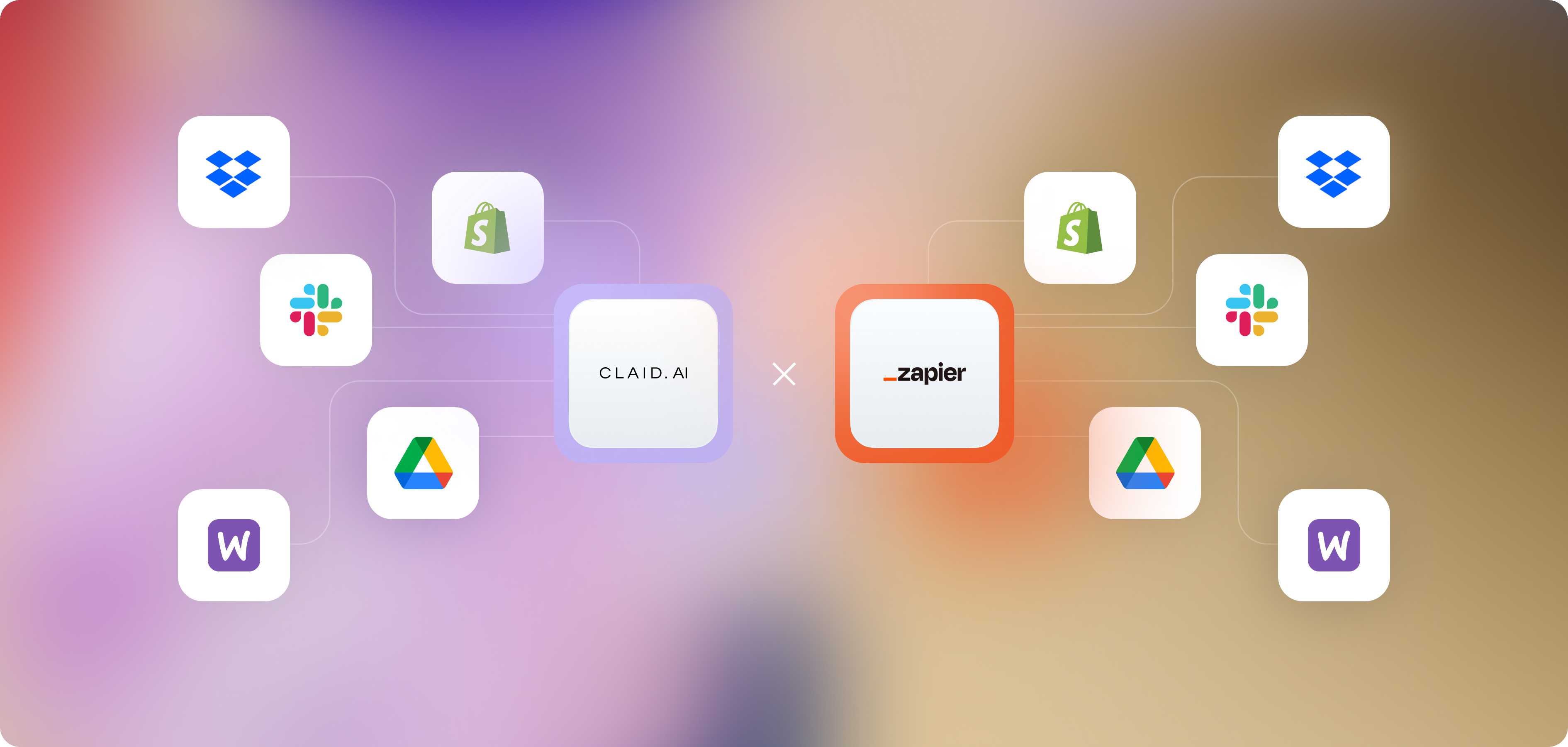 Just a few clicks to go:
our ready-to-use templates
are here for you
Or set up your custom integration
in 4 simple steps
STEP 1
Get your Claid API key
Sign up for a Pro trial and go to 'Integrations' -> 'API Keys'. Generate a key for automation setup.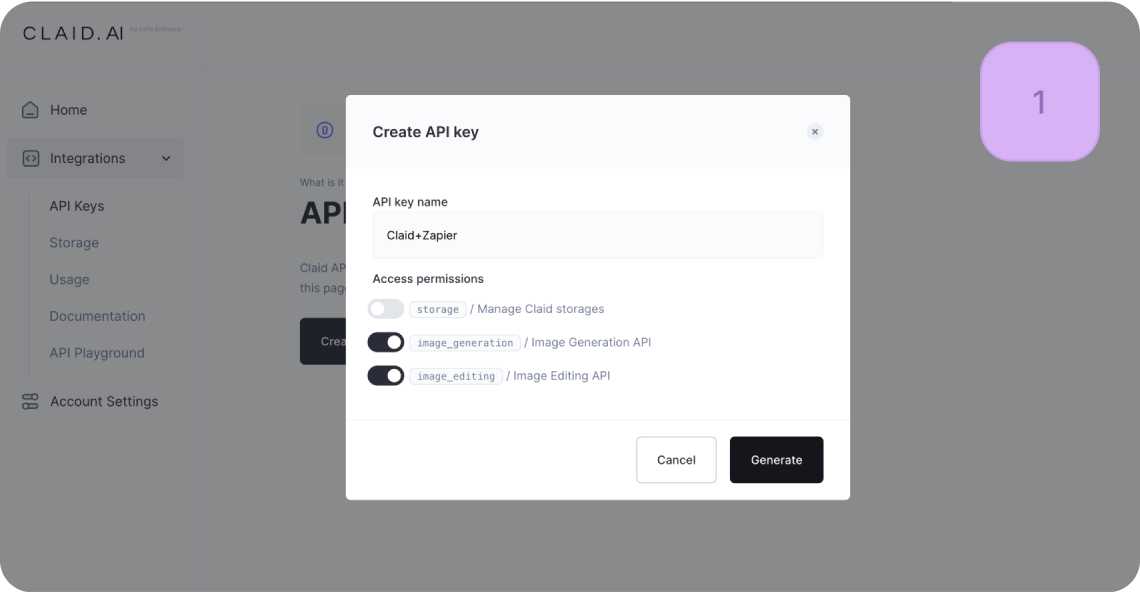 STEP 2
Choose a trigger
A trigger is an event that starts the automation. You need to choose an app or software that Zapier supports as your trigger. An example of a trigger is uploading a new file to your commonly-used platform (e.g., Shopify, Google Drive, WordPress, Slack).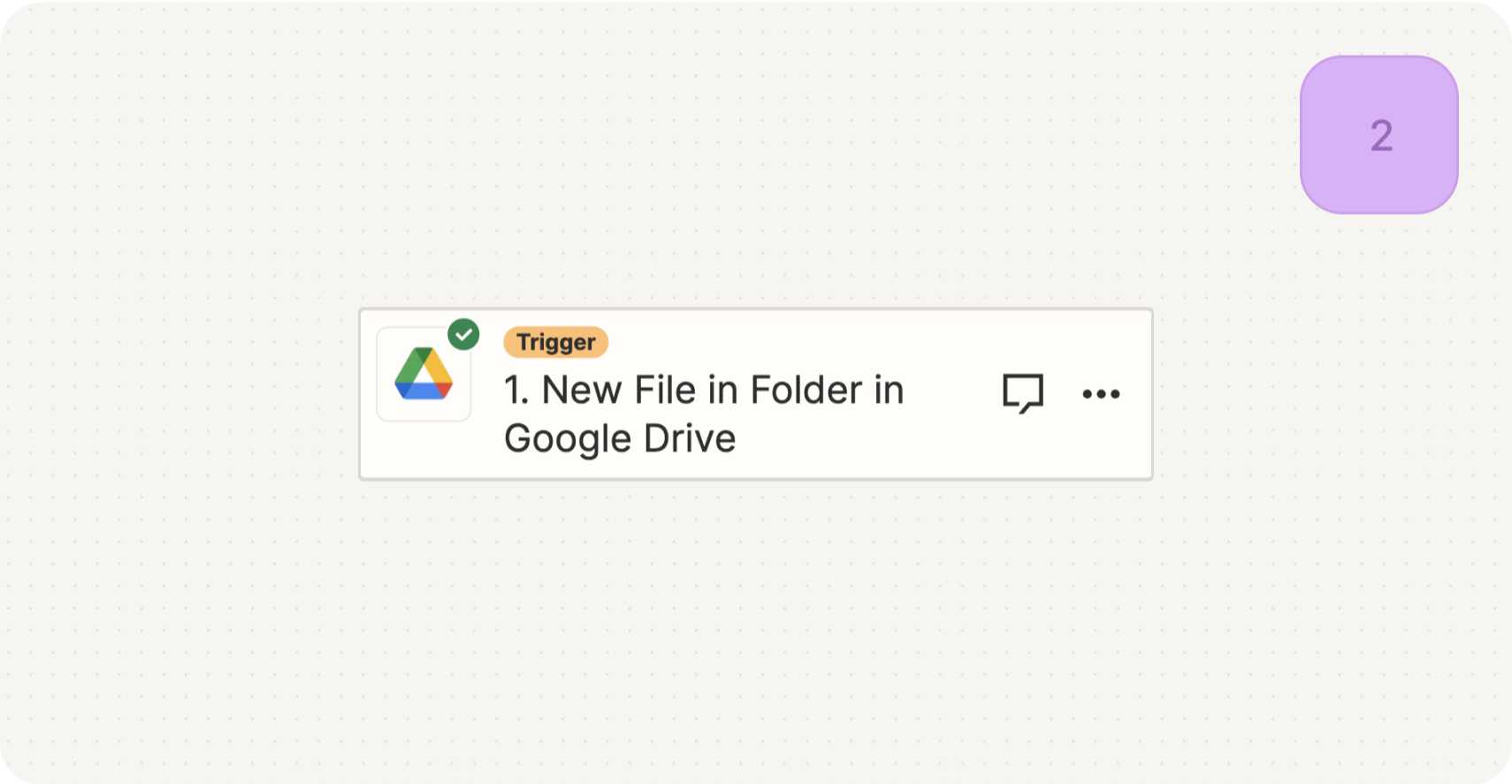 STEP 3
Choose your Claid action
From brighter colors to cleaner backgrounds and more detailed images, get the look you want, easily.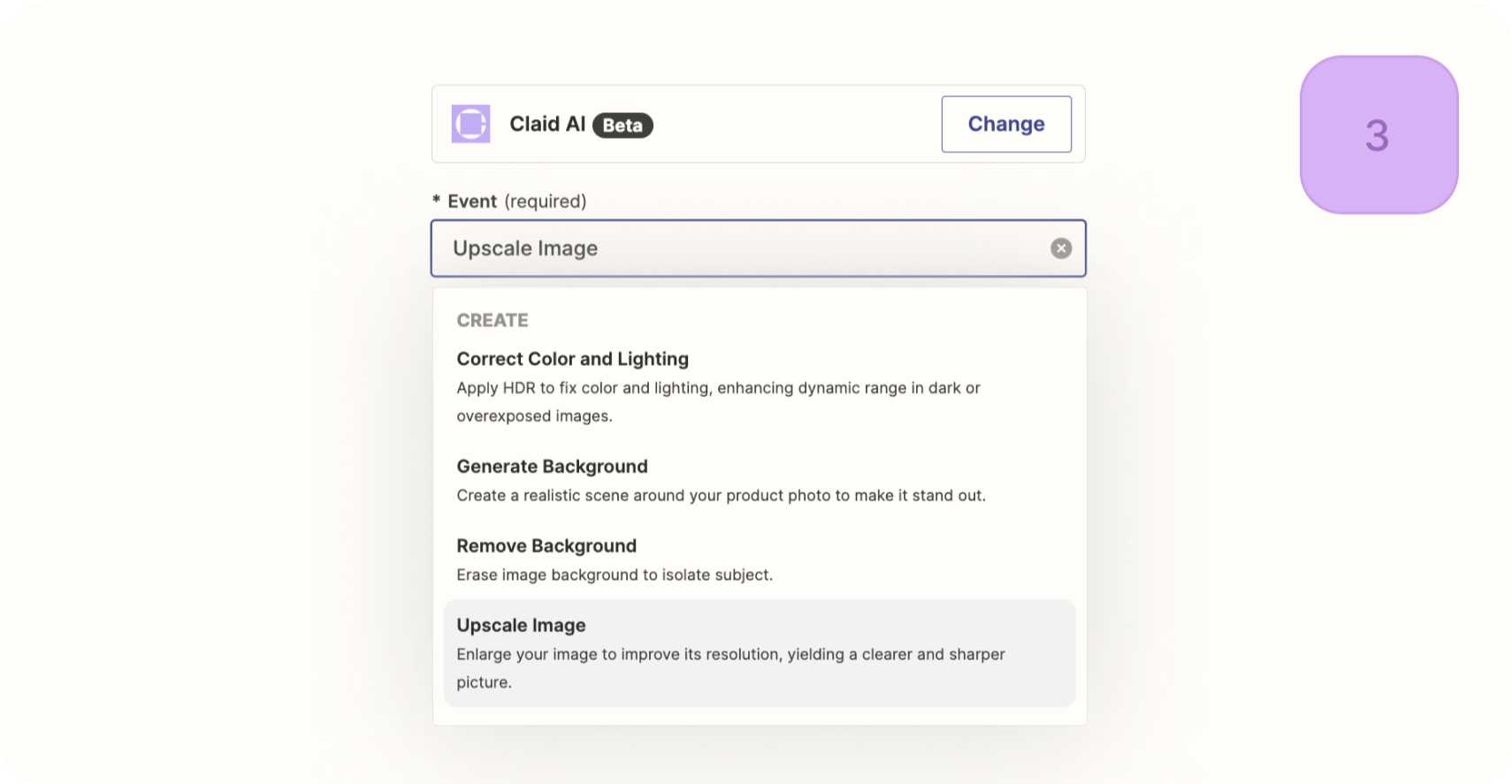 STEP 4
Final event and action
Choose an app or software where you want to send your Claid edited and generated images to.