Case study
How Mixtiles Improves the Quality of User Photos with AI
Industry:
Wall art printing
Overview.
Mixtiles is a digital platform that turns users' photos into printed wall art. Their mission is to make the most beautiful, simple, and affordable framed photos.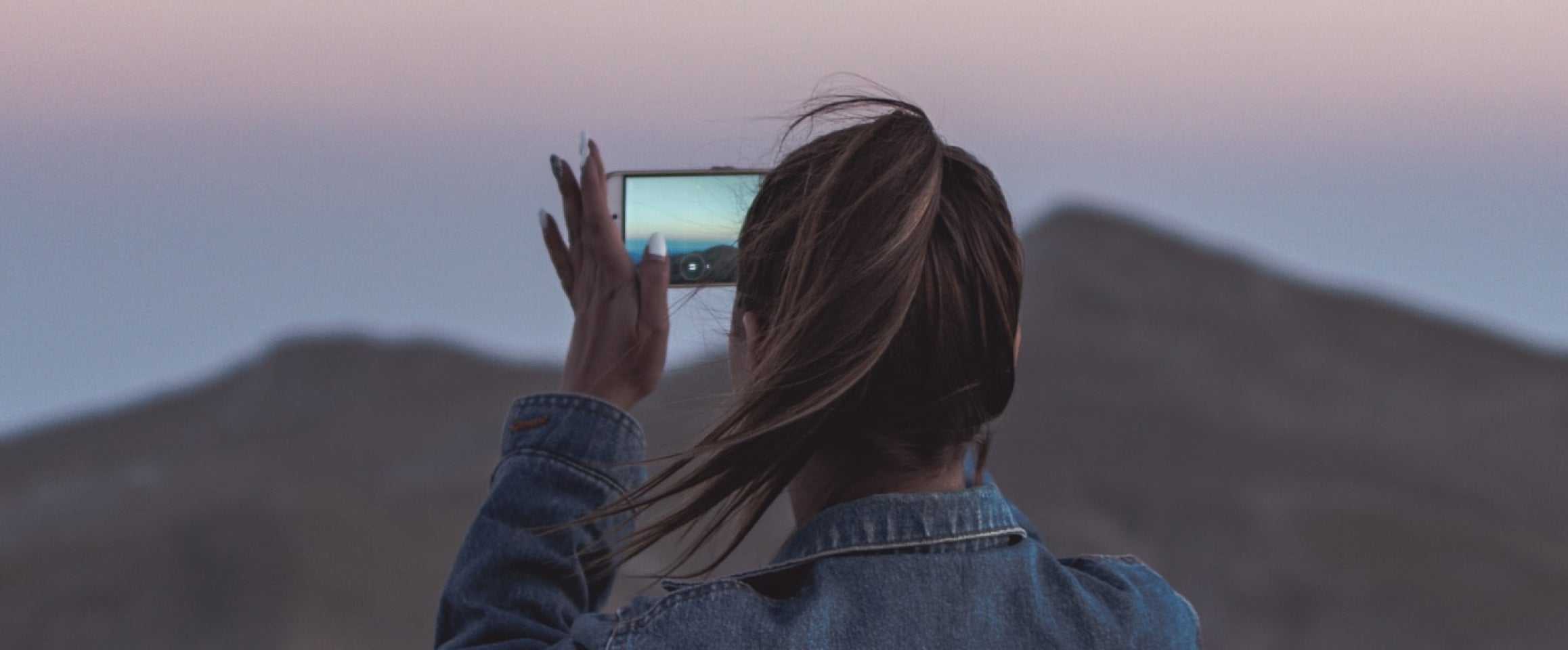 Challenge. To save bandwidth and storage, social media apps downscale and compress photos.
Even though these images look good on a mobile screen, their quality is often not enough for printing. For example, to print an 8 by 8-inch canvas at 150 DPI, you need a source image with at least 1200 pixels in width and height. And a typical Instagram photo is only 1080x1080 pixels.
Goals. Since many users' photos came from social media, Mixtiles was looking for a solution that could:
Restore the quality of compressed images
Keep the content of images unchanged
Increase the resolution and DPI
Handle large volumes with low response times
Solution. The only working way to increase image resolution and DPI is to use AI-based technologies.
Regular upscaling methods just stretch images out, making them blurry or blocky.
1. AI-powered quality restoration
Unlike traditional software, a neural network can reconstruct the details and add missing pixels. Claid's AI was trained and perfected while enhancing millions of images and was proven across multiple real-world use cases.
2. Flexible integration capabilities
It's fully customizable—you can combine upscaling, color correction, and other features or use them separately—and ready for production at scale. In other words, Claid offered precisely the kind of service Mixtiles was looking for.
Results. Whenever a Mixtiles user orders to print low-res images, they get automatically processed by Claid.
A specialized network increases resolution and removes compression artifacts.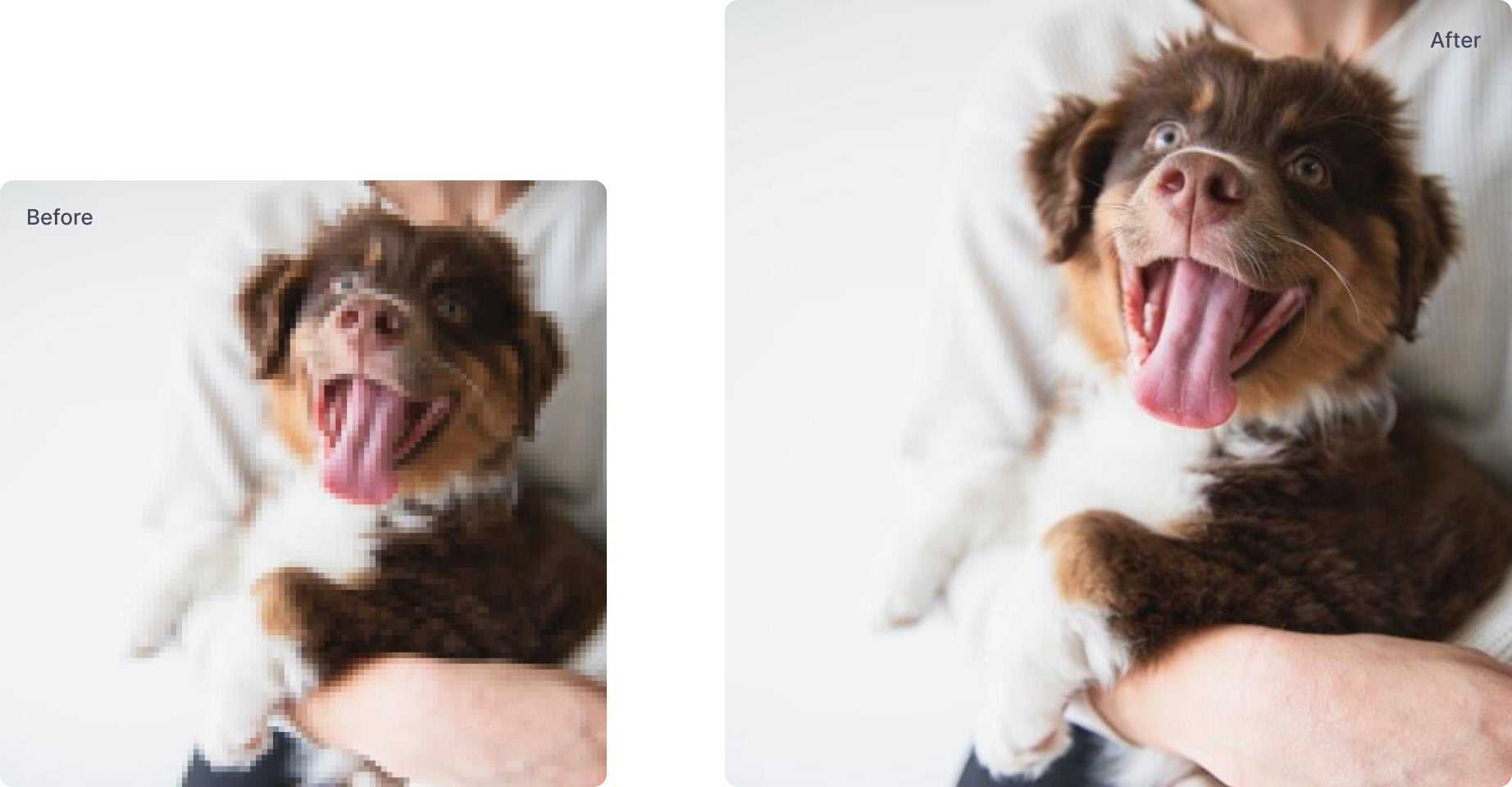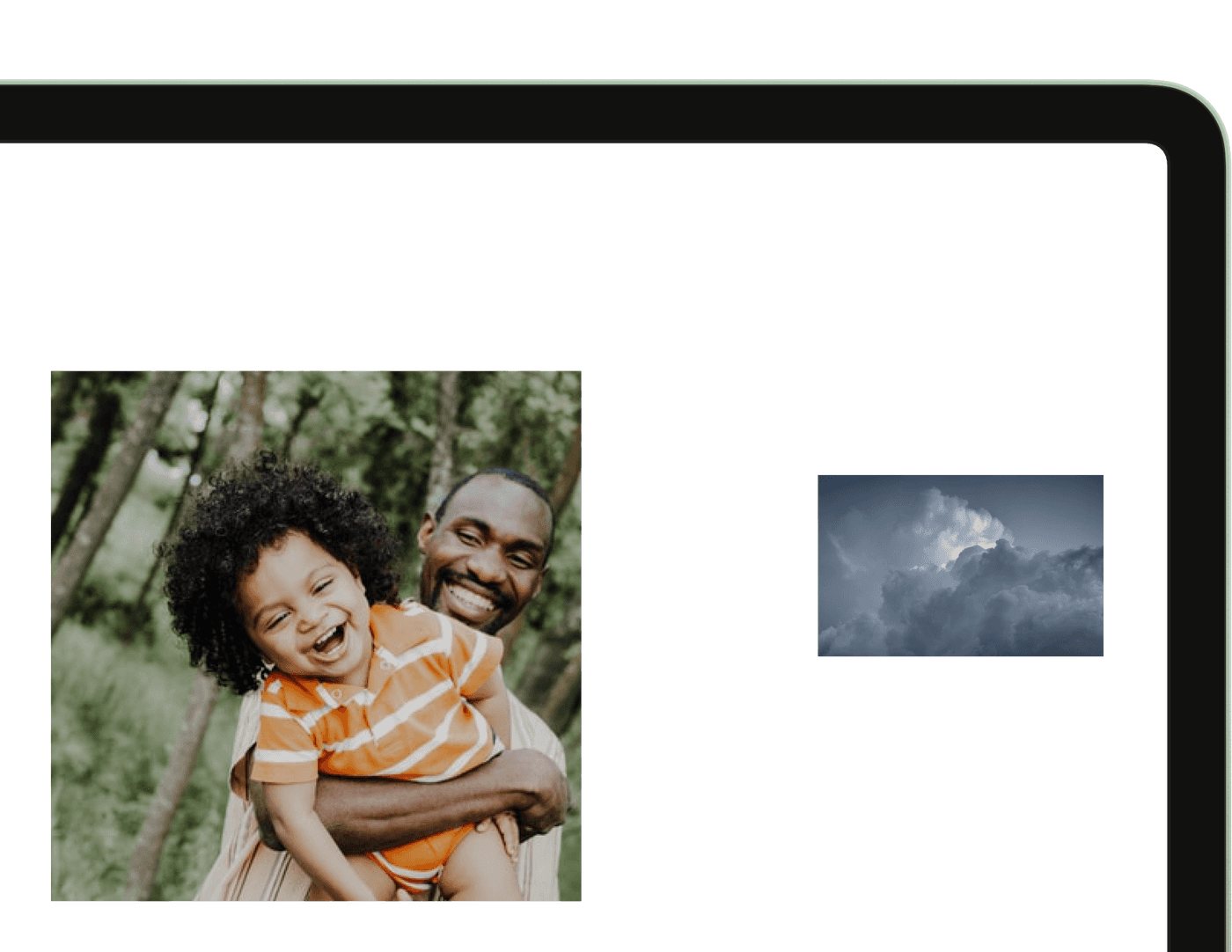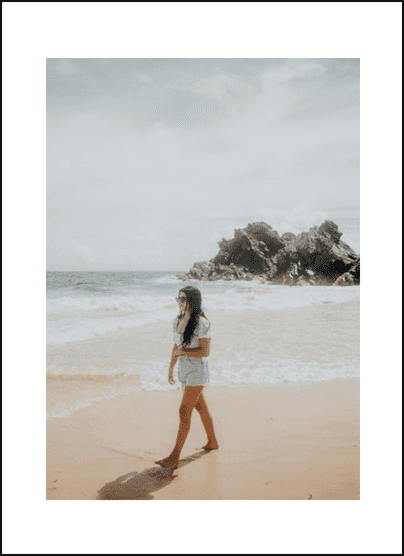 Client's Feedback
"Using Claid API, we've basically taken a shortcut. We don't have to worry about image quality.
So we've solved a common problem
we faced with user-generated content. This part is also fully automated. It's not something we need to worry about."
Ido Grosberg
Engineering Team Lead
On average, Claid increases the resolution of input pictures by 5 times.
This results in superb printing quality, which is the core component for Mixtiles' business.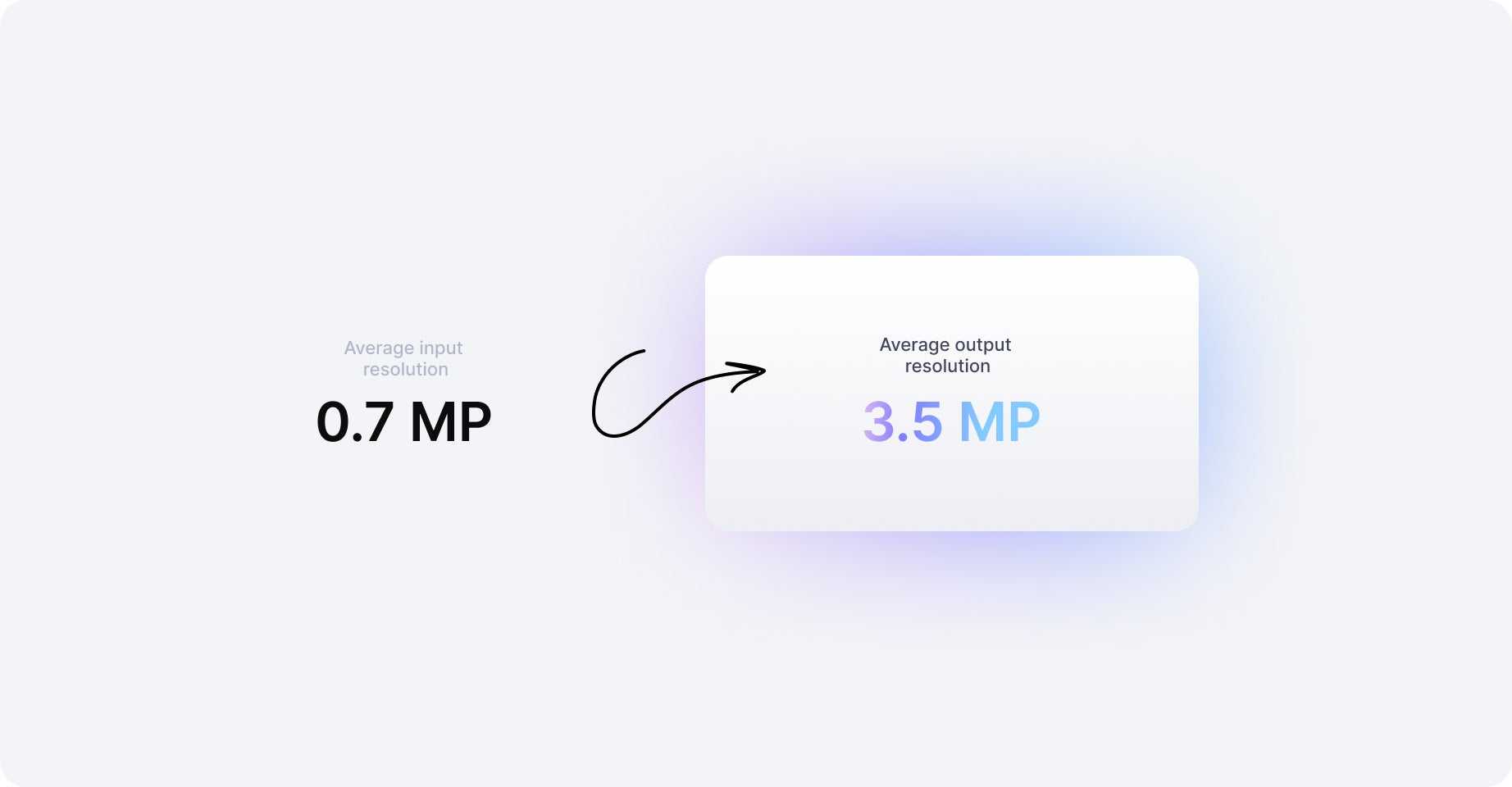 Simpler requirements
After the integration with Claid, Mixtiles lowered the recommended minimum resolution for uploading photos from 800x800 to 499x499 pixels.
Automatic AI upsampling gives users the freedom to choose from a wider range of photos and print out even small pictures in excellent quality.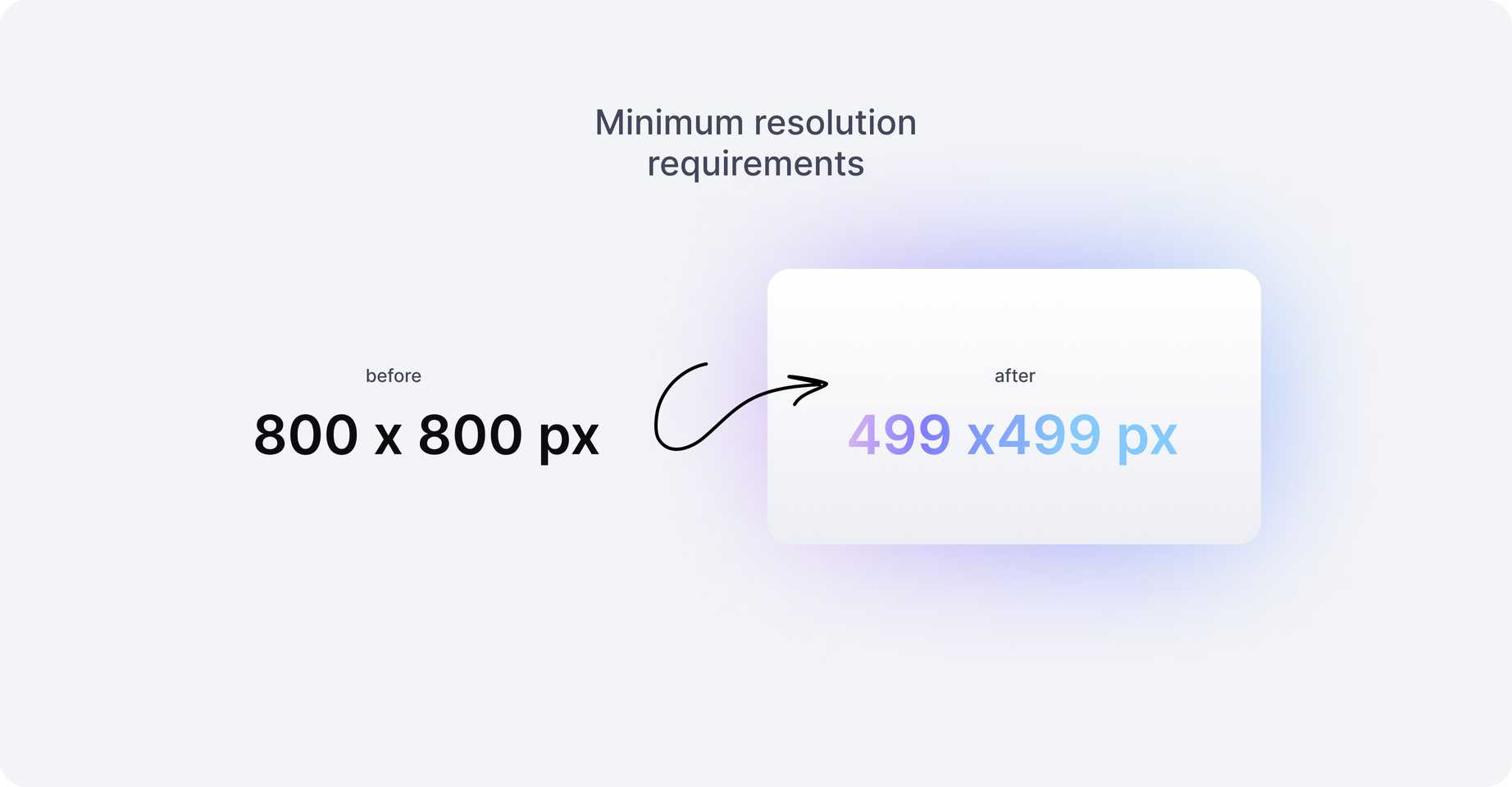 Custom Integration
1. Automated & Fast
Enhancement happens seamlessly in the cloud without slowing down user experience or Mixtiles' workflows.
2. Flexible API
Let's Enhance preserves original colors, which was one of the Mixtiles' requirements. A customizable API allows you to put together different operations depending on the specific needs of each business.
Claid offers AI-powered image enhancement, editing and compression with more than 70 million images processed up-to-date.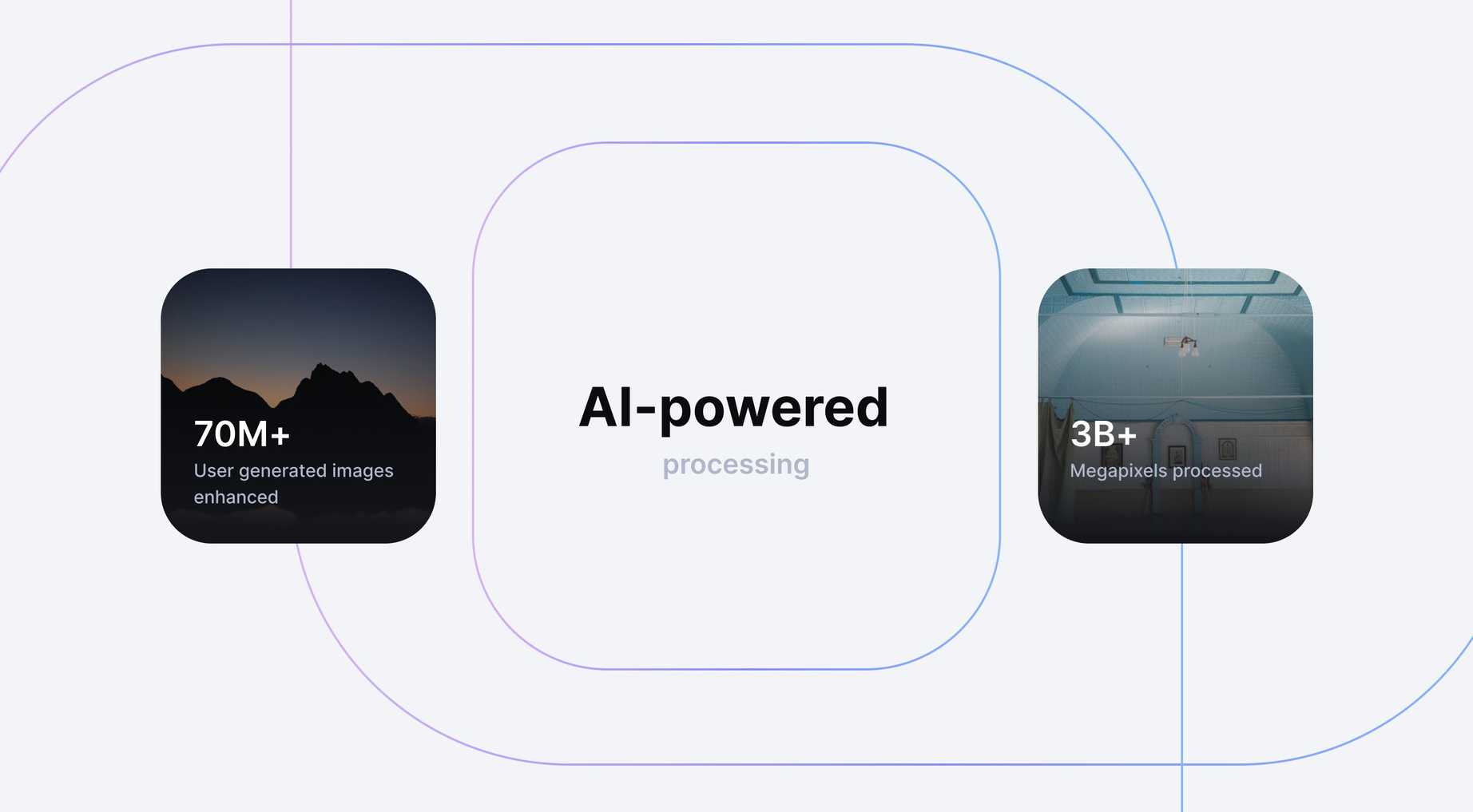 Claid.ai for marketplaces. End-to-end solution to enhance user-generated photos at scale