Tech
Claid will be featured at the biggest tech conference on the planet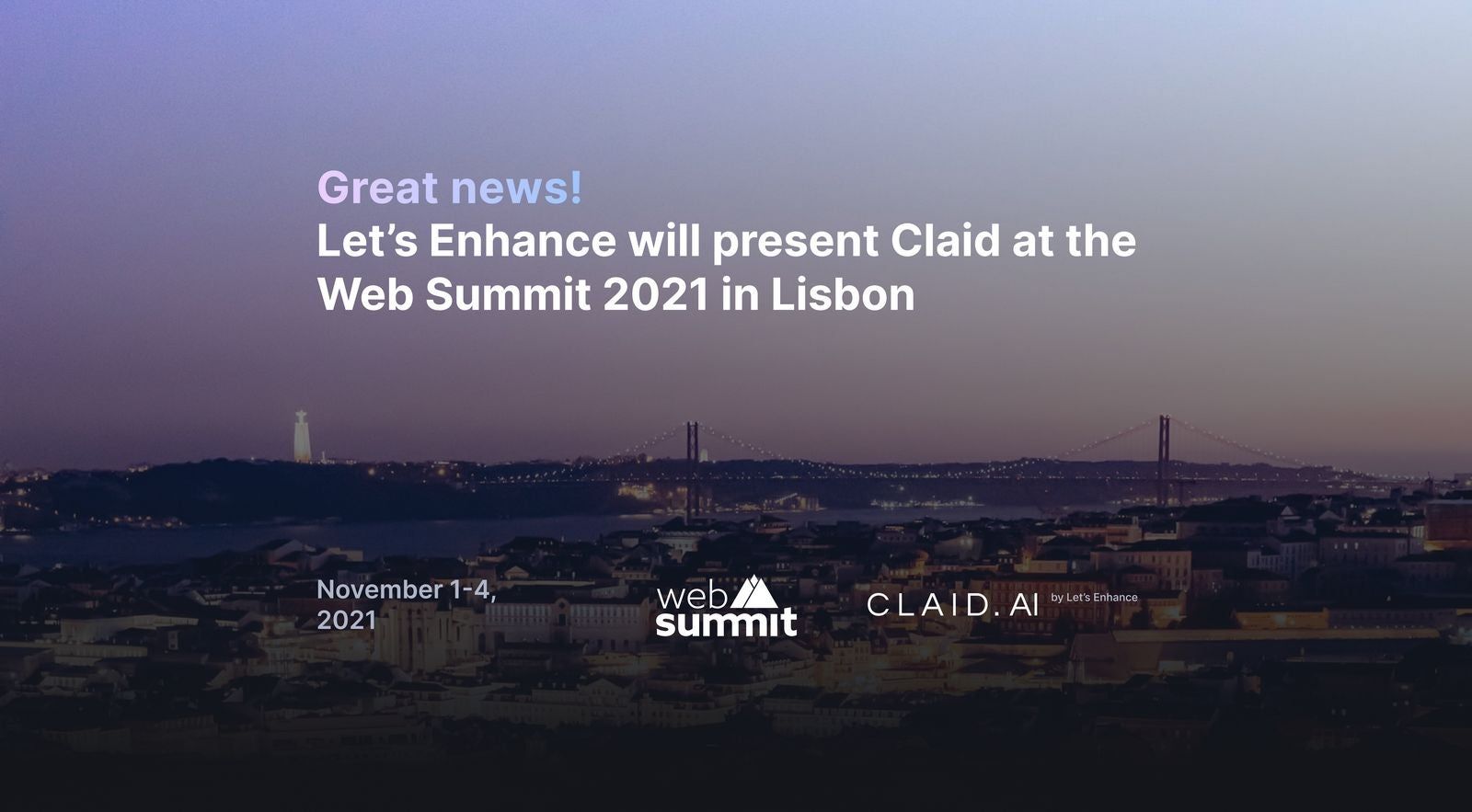 We're super excited to announce that Let's Enhance will showcase Claid at Web Summit 2021 that will take place on November 1–4 in Lisbon, Portugal.
Web Summit is the biggest tech event in the world. Each year it gathers the hottest startups, prominent investors, influential media and global leaders from the tech world and beyond.
Claid is honored to be selected as one of 24 startups to exhibit at Techstars-backed island.
We'll participate in a Beta Startup Programme along with other fast-growing companies. This is a tremendous opportunity for us to network with the best people in the field, pitch Claid at the most prestigious stage possible and get advice from world-class mentors.
We're looking forward to meeting our fellow tech enthusiasts, partners and VCs.
Web Summit is about how we can build better tomorrow with technology. And we believe Claid can change the way companies work with visual content and, through that, contribute towards a more beautiful and fast Internet.
This year's conference features some incredible speakers, including Amazon CTO Werner Vogels, the father of the World Wide Web Tim Berners-Lee, and Microsoft President Brad Smith.
Overall, Web Summit is expected to gather:
10,000+ C-level executives
350+ inspirational speakers
70,000+ attendees from 160+ countries
Featured startups will be able to exhibit, join pitching competitions, and talk to the top investors.
For meeting inquiries, please contact sales@claid.ai