Tech
How to Get the Most Out of UGC for Your eCommerce Business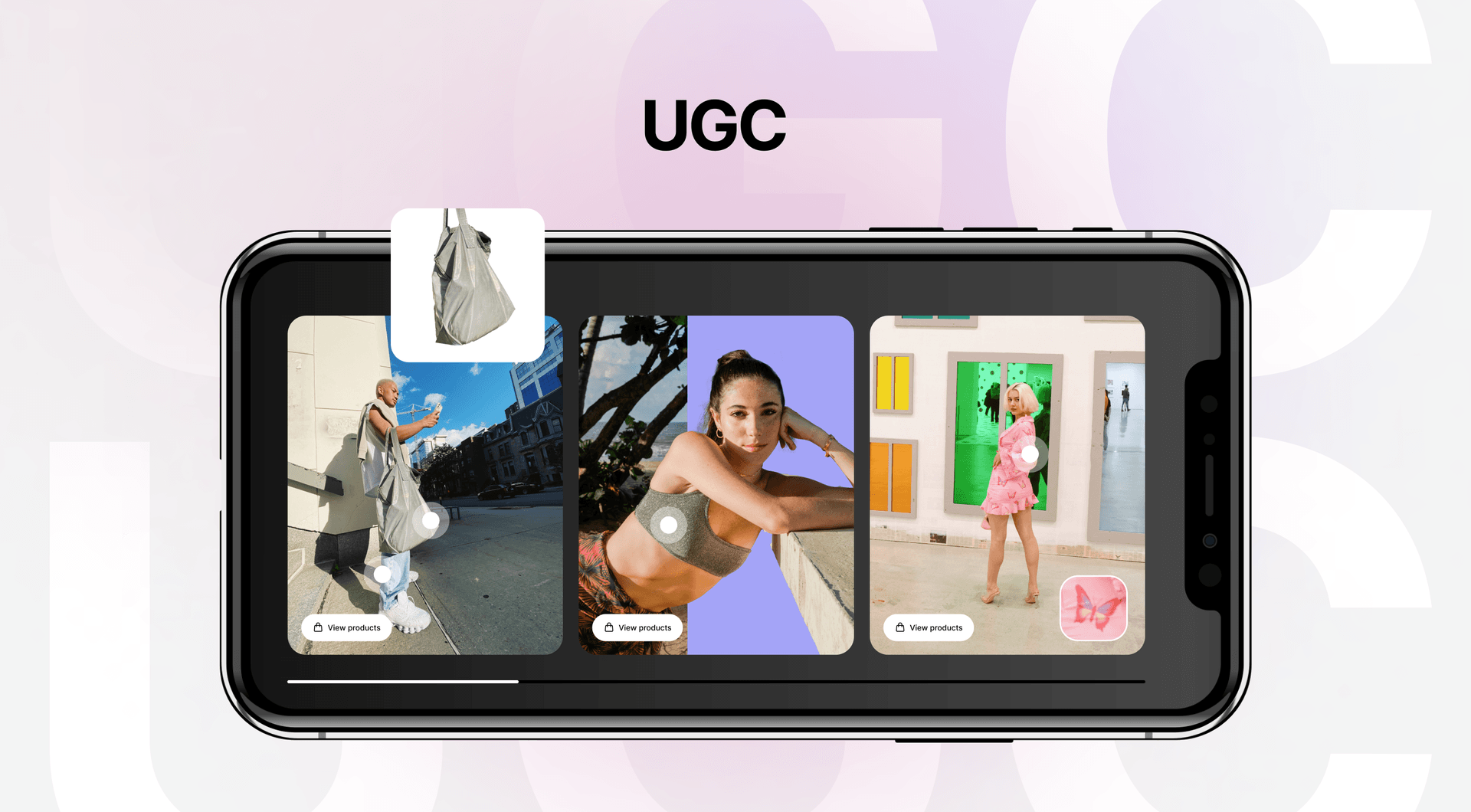 User-generated content takes over the eCommerce world. It acts as a double whammy: saving production time and costs while presenting an eCommerce business as more trusted and authentic. So let's explore what user-generated content is and how you can leverage it to grow an online marketplace.
What Is User-Generated Content?
User-generated content (UGC or consumer-generated content) refers to any original, brand-specific content created by consumers and posted on social media or other sites. If it's about a brand or a product and none of the company employees or affiliates made it, it's user-generated content.
UGC comes in a variety of forms, including images, videos, reviews, live streams, social media content, and testimonials.
All these can help convince other customers to buy a product.
UGC benefits for eCommerce businesses
Powering up your eCommerce listings with user-generated content goes hand-in-hand with earning the trust of your customers. UGC is proven to be organically persuasive and driving sales.
Here's how UGC powers up eCommerce businesses.
Builds trust
One of the most potent benefits of user-generated content is trust. People tend to trust other people. 93% of marketers agree that UGC is more trusted than the content generated and posted by brands, according to Tint's State of UGC 2021 report.
In 2022, UGC has become the new word of mouth. Instead of polished words and staged photos, UGC shows products in the real world and doesn't diminish the emotional component of owning new Nike sneakers. UGC transmits different product vibes and makes it feel more alive. The product is no longer alone. It's used by real people in the real world.
UGC brings products closer to consumers since they relate user-generated content made by real people just like them, with similar problems and issues they may also be dealing with.
UGC and trust in marketplaces
Ensuring high image standards for UGC is especially important for digital marketplaces.
This study, based on the data from eBay and LetGo, showed how listing photos impact buyers' trust. High-quality UGC outperformed both stock images and low-quality UGC.
So finding a way to improve user-generated images is a high ROI task for multi-vendor platforms.
👉 Read more on how image quality affects online marketplaces on our blog.
Increases sales
UGC acts as social proof. If customers buy your product, it's worth buying. For example, people observe others wearing your tracksuit or using your smartphone, which can influence their decision to buy. It's extremely influential in the final stages of the buyer's journey.
Showing how real customers use your product can boost your sales since UGC can highly influence the purchase decision.
Works with various marketing channels
There are a number of ways to leverage the power of UGC. It can be used on social media and then leveraged as content in your email campaigns, on your website, and added to your product pages.
You can use UGC throughout every stage of the buyer's journey, even on the product page. Eg, Dune London placed UGC on its product pages to inspire customers to buy while they are browsing the website. The following approach helped the company to increase sales by 82%. Taking into account the following fact, we can presume that using UGC can help you drive sales on online marketplaces as well.
Increases brand awareness
UGC on YouTube can get up to 10x more views than the content created by a professional team and uploaded by the actual brand or marketplace.
Saves time and money
If your eCommerce project is generating daily sales, you also have the opportunity to produce valuable content for your brand at no extra cost.
Shooting professional product photos can cost you the Earth. You need to find a professional product photographer and rent a studio. Only the services of a photographer can cost you more than $200 per hour.
And how much does it cost to leverage the power of UGC? Far less than $200 per hour.
UGC is a cost-effective way to enrich your product listings and win over more customers. While running UGC campaigns, you don't need to invest thousands of dollars into shooting and hiring creative agencies. Just connect with your loyal customers and encourage them to share their photo reviews.
Drives traffic from Google and other search engines
Online marketplaces have to fight through fierce competition for online visibility and to capture the audience's attention.
UGC is a great way to add new and unique content to your product listings. That new content is indexed and crawled by search engines. It can help get higher visibility and hence, attract more customers and increase your sales.
How to Get the Most Out of UGC
It's important to plan out how you intend to collect and use UGC in your marketing campaigns. Here are a few tips that can help you successfully incorporate user-generated content into your campaign.
#1 Set goals and be clear about what you want
Before setting off to generate UGC, revise your business plans and understand what type of content you need from your audience. Don't forget to create a UGC content policy to help your customers understand what type of content you need.
#2 Don't forget about permissions
Sharing content without permission is a bad idea. Always request the permission of the customer before resharing or using their content. People can post and use your brand hashtags, but it doesn't mean that they consent to you republishing it.
Also, crediting the original author is an important part of UGC campaigns. Moreover, it makes it easier for customers to verify that this content wasn't created by your team.
#3 Invest in UGC tools
Collecting, sharing, and editing user-generated content require a particular set of tools. Social media is one of the best sources for UGC, but it's not the only way to collect and share this type of content.
Searching for the perfect UGC is like looking for a needle in a haystack. There are millions of images on social media, but not all of them are of premium quality or optimally suited for your marketing needs. According to a 2020 Cohley and Digiday report, 79% of brands and agencies surveyed said that getting high-quality user-generated content is a real challenge.
This is where Claid comes in to uplift the quality of visual content automatically and for any number of photos.
#4 Ensure consistency of user-provided content on your marketplace
UGC can be subdivided into two main categories - UGC used for marketing campaigns and UGC used for uploading to online marketplaces like eBay, Amazon, Etsy, etc. The latter is often called user-provided or user-uploaded content.
UGC used as social proof in marketing campaigns might need only slight quality enhancement.
At the same time, content that sellers upload to marketplaces as listing photos often requires a lot of editing. Background, resolution, aspect ratio, object positioning on the canvas — all these need standardization.
This research shows that product photos that meet strict guidelines improve user perception of the platform by 26%.
UGC product images (left), no product images (middle), standardized UGC product pics (right)
Claid helps marketplaces both improve the quality of UGC and transform it to fit their requirements.
Make UGC on your platform better with Claid
There is no need for your content teams and vendors to spend hours tuning images using different tools. With Claid, you can
enhance the quality of UGC
make it look consistent
automate editing processes
Powered by AI algorithms, Claid can take this burden off your back and make tweaks like light retouching or perform major transformations such as background removal, upscaling, object repositioning, and much more. Our platform allows you to standardize the look of photos that users upload to your platform and ensure that their style and consistency align with your brand.
Incorporate Claid into your UGC management workflow and start seeing improvements in engagement, conversions and vendor onboarding time from day one. Try Claid for free and start making the most of its fully automated editing.