Tech
Smart Frame: Fast and Easy Product Image Alignment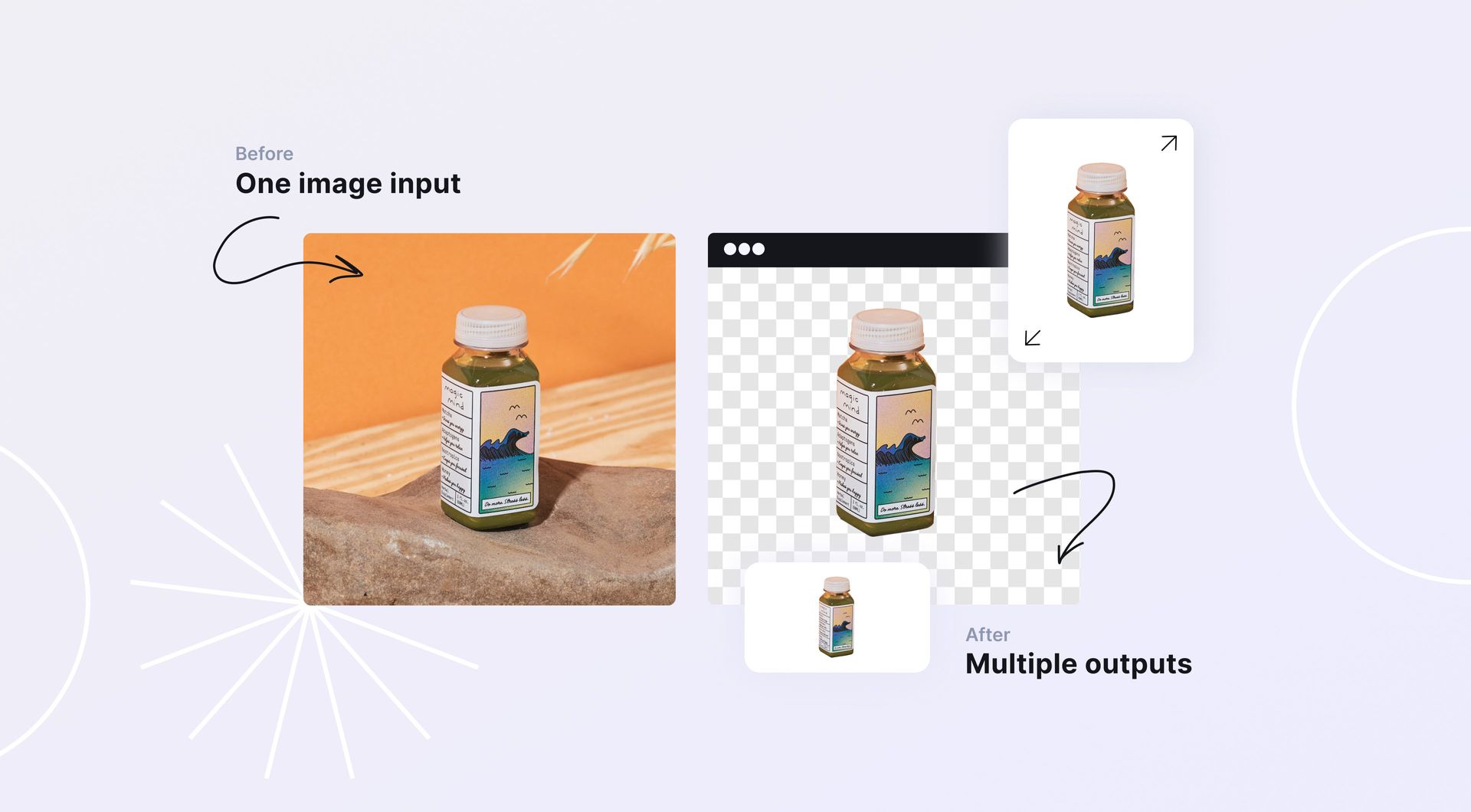 Perfecting product photos for eCommerce websites is a very sensitive and time-consuming task. Photo ratios, canvas alignment, and resolution are very tricky to get right and these become exponentially challenging considering how different eCommerce platforms have specific standards and requirements for product photos.

What Is Smart Frame Capable of?
Smart Frame automatically frames product images, centers them on the canvas, and allows for easy configuration of the space around the image (also known as padding) to create an eCommerce-ready photo for products.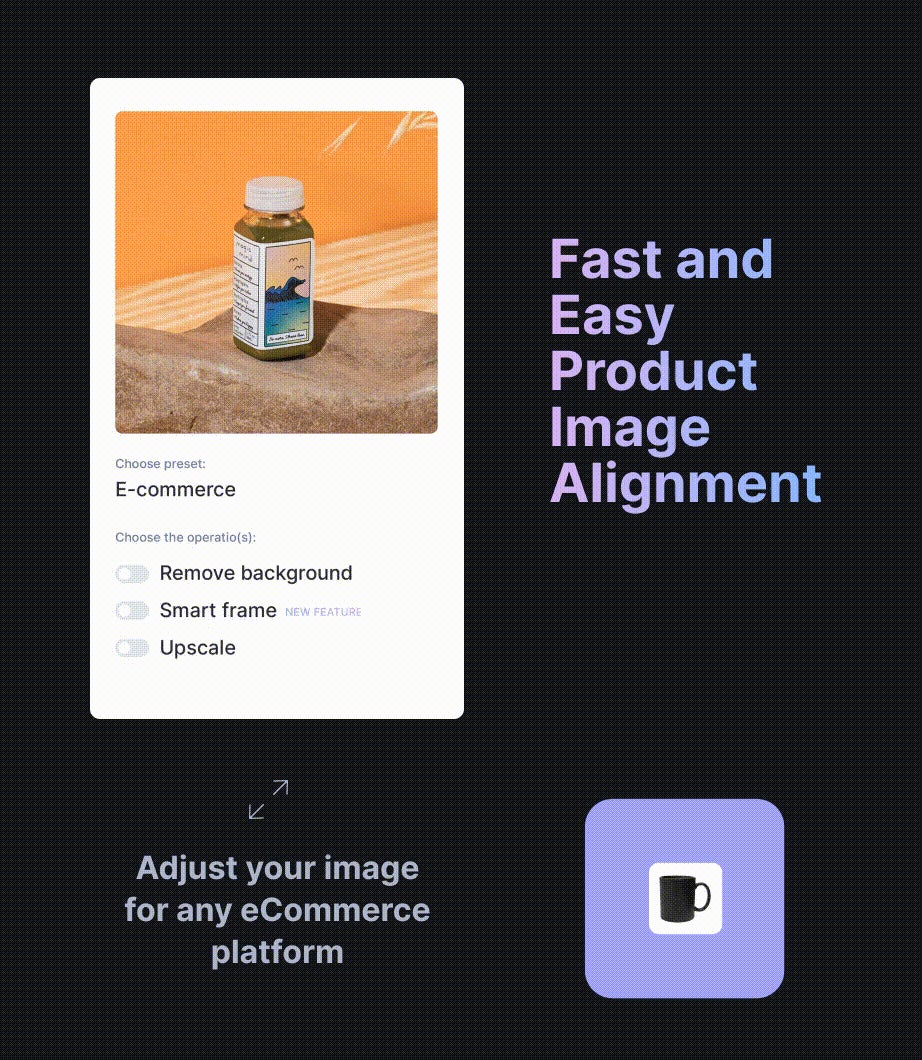 Here are the newest features that have been introduced with Smart Frame:
Standardizing image aspects to suit eCommerce platform requirements;
Centering product image on the canvas, regardless of image ratios;
Optimizing canvas space around image (padding);
Separating a single image into multiple options for different requirements;
These features allow for quick product photo creation, suitable for any eCommerce platform, regardless of the photo background, product dimensions, or the alignment of the original image.
Canvas Alignment
Different eCommerce platforms have different requirements for product images. This is especially true with image alignment, as many online marketplaces require that a product is perfectly centered on the canvas, with a set amount of padding surrounding it.
Smart Frame will detect the ratio of the product image and will automatically center it on the canvas to make good use of the entire frame.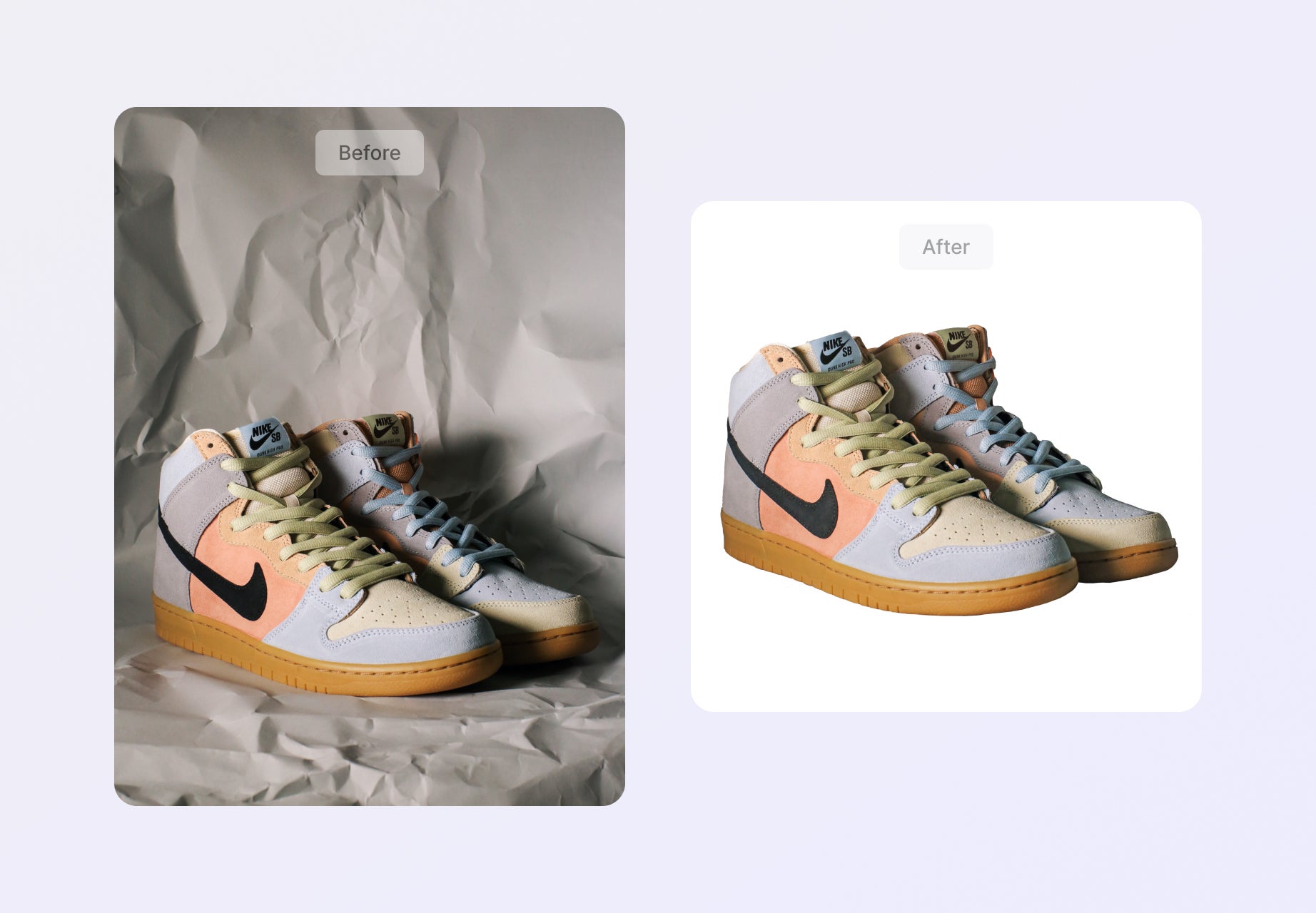 Instant Product Background
Most eCommerce platforms will require photos to have a white background. Smart Frame comes with a feature that automatically crops out the product image and leaves the background entirely white.
Within 1 - 2 seconds, the product will be separated from the background, leaving behind a white canvas that is suitable for just about any online marketplace.
Controlling Padding
Padding is the empty area surrounding the product image. The less padding there is the more room on the canvas the product image takes up. Smart Frame can automatically adjust the product image to the most optimal padding settings.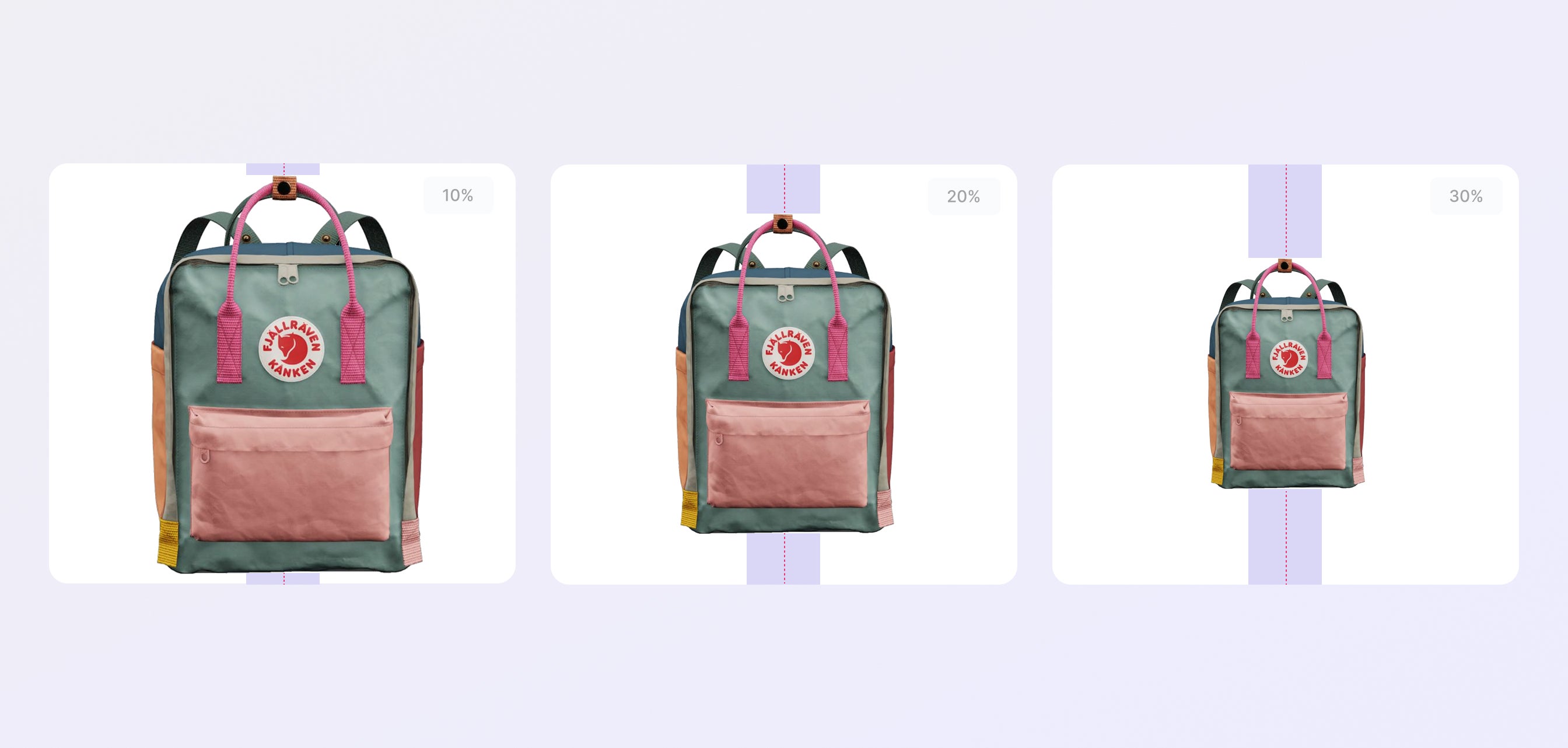 Some of the biggest eCommerce platforms have set standards for image padding. For example, Amazon requires that the product fills up 85% of the image. ASOS asks that the image fills up 75% to 90% of the canvas, meaning the padding should be anywhere from 25% to 10% of the entire image. Smart Frame can standardize product photo padding to suit the requirements of any eCommerce platform.
API Optimized for Speed
Smart Frame is a very accessible API with few parameters that do not require extensive knowledge of code to work with. Adjustments are clearly visible through simple command prompts and the pipeline has been shortened to not only be convenient to work with, but to also optimize the processing time.
Knowing how some sellers need to edit upwards of thousands of images ASAP, Smart Frame has been optimized to process images in 1 - 2 seconds. This means that even big batches with upwards of thousands of photos can be processed in little to no time.
Want to try out Smart Frame on your product photos? We are happy to talk.