Tech
How to Scale a Marketplace: 4 Elements of Rapid Growth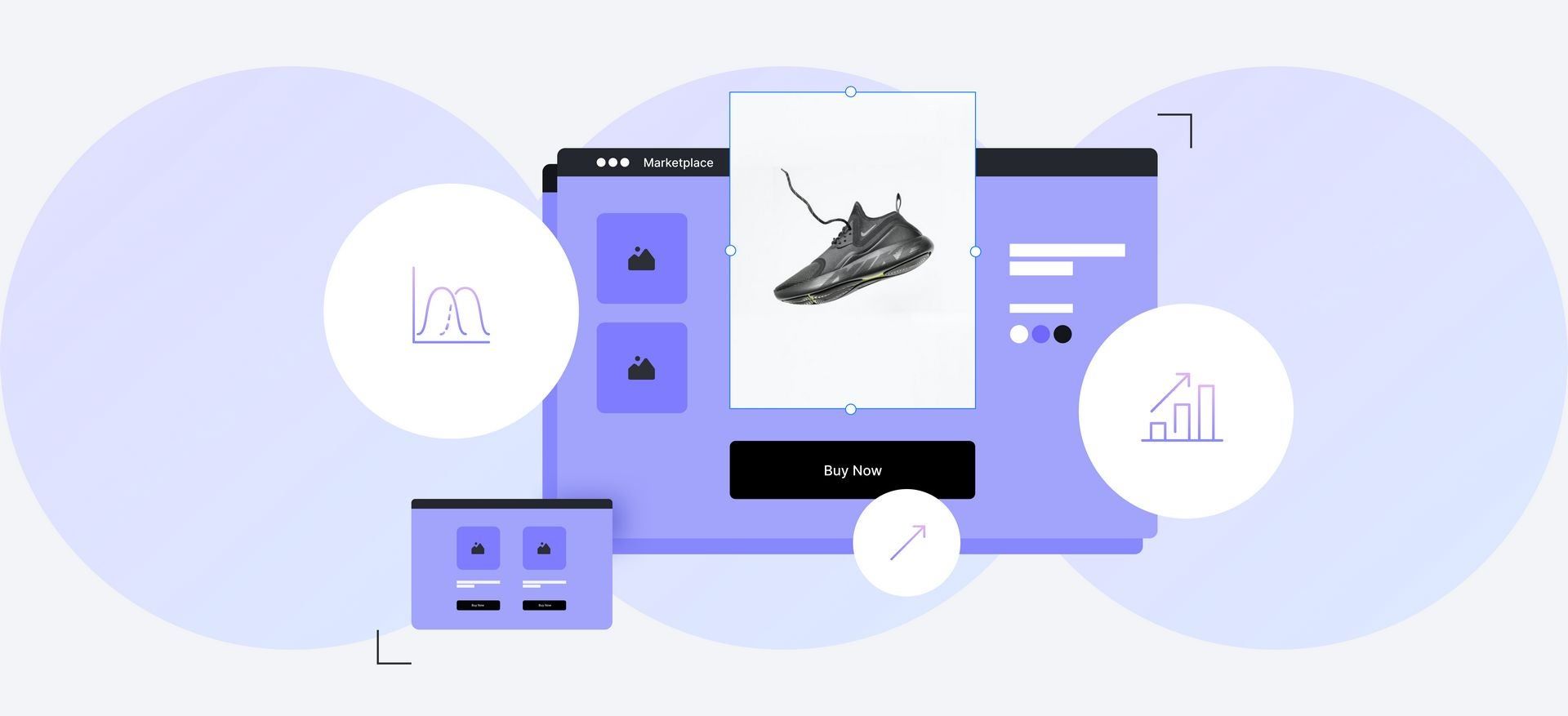 From figuring out the business model to picking a niche—starting a marketplace presents a range of challenges. But the hardest part lies ahead: namely, scaling a business and reaching the critical mass of users to get the flywheel going.
Multi-vendor platforms differ from a regular online business when it comes to growth strategies. The main differences you should take into account are network effects and having to work with at least two sides of the market—supply and demand.
Network effects mean that the more users a marketplace has, the easier it is to attract new customers. Suppliers will be more willing to join the platforms with lots of buyers. And buyers, in turn, are more likely to shop on a marketplace with the broadest range of offerings.
For example, for Uber, network effects translate into a positive feedback loop when more drivers bring more riders and vice versa.

To scale up to the point when a similar virtuous cycle starts to work for your marketplace, you need to develop and implement a complex growth approach.
There are 4 key components to scaling a marketplace: defining a strategy, standardization, automation and employing growth levers.
Map out your growth strategy
Before looking into specific growth tactics, think about two fundamental questions:
Is your marketplace supply or demand constraint?
What network effects are typical for you: global or local?
The optimal growth approach will depend on your position relative to these questions.

Supply and demand constrained marketplaces
For supply constraint marketplaces, the secret is in turning your early providers into power users by fostering deep engagement and adding more value from using your platform.
For example, if your suppliers are brick and mortar stores, you can help them put all of their offerings online.
Airbnb created extra value for their early providers by enabling cross-posting on both Airbnb and Craigslist with one click.
Uber was famous for working very closely with the first drivers and even subsidizing them. These early adopters eventually became brand advocates and promoted the platform through the word of mouth.
Although focusing on acquiring power users might create additional financial and operational strain early on, the marginal cost of attracting and maintaining each new user will decrease as you scale.
Demand constraint marketplaces should focus on testing new marketing channels for acquiring more demand for the existing supply. I.e., get buyers for those products and services that are already presented on your marketplace.
But how to figure out whether you're supply or demand constrained?
Well, most marketplaces are supply-constraint. Meaning, it's typically harder to get providers than consumers. Exceptions are platforms with
a) strong value propositions for the providers
Example: Rover discovered that they are demand constrained very early on. The reason was simple: there are plenty of people who'd love to walk with a dog and get paid for that.
b) ability to plug into existing databases of suppliers.
Example: Zillow used public data like county records to create an initial supply.
Keep in mind, these advice don't apply to peer-to-peer marketplaces. For this category, supply and demand are presented by essentially the same people. E.g., those who sell on eBay or Etsy also can buy things on these platforms.
Global and local network effects
With global network effects, acquiring a new user adds value to all of your other users, regardless of the location.
For Airbnb, getting more hosts in Paris benefits their customers from different countries who may visit France. In Upwork, a software engineer from India can work on projects with a client from the U.S. and vice versa.
Rapid expansion is a matter of survival for global marketplaces as you compete for customers with other players from all over the world. At early stages, global marketplace startups tend to prioritize growth over profitability.
For marketplaces with pronounced local network effects, suppliers and buyers have to be at the same location for a transaction to happen. A restaurant in New York won't benefit from Doordash acquiring customers in London. Marketplaces of this type need to grow local user bases to reach a sufficient match rate.
The growth approach that focuses on narrow market segments is sometimes referred to as the node saturation strategy.
When Uber just started, they focused on one particular service (on-demand black car rides) for the upper-middle-class population in San Francisco. Only after conquering this segment, Uber started to expand their geography and the range of services.
In parallel with figuring out your constraint and network effect types, you should start developing your marketplace's standards.
Standardize
Whether you sell your own items or only serve as an intermediary for other merchants, the success of your marketplace largely depends on the inventory and its layout. The process of establishing rules to present your inventory in a structured and consistent way is called standardization.
Standardization is critical for enabling many essential features and ensuring a uniform and seamless user experience. Having established standards for the presentation of supply is also the first condition for scaling your marketplace.
There are two key components to establishing standards on your marketplaces: item data normalization and setting guidelines for product pages.
Data normalization includes organizing information about the product for each category on your website. This task should involve both engineers familiar with data structures and business professionals.
Strict standardization allows marketplaces to enable product comparison and other essential features.
Item page guidelines should encompass requirements for things like textual blocks, titles, descriptions, and rules around the product imagery, including the size, quantity and contents of product photos.
How top marketplaces approach standardization
Every major marketplace has strict guidelines for adding new listings—from general Do's and Don'ts to technical image specifications.
For example, Amazon has the following image requirements:
At least 1000 pixels on the longest side
Realistic colors and smooth edges
Product should fill 85% of the image canvas
Pure white background
Amazon has around two dozen rules for photos only.
Having clear standards allows marketplaces to equalize opportunities for different merchants, eliminate the need for manual moderation and ensure a high-quality customer experience.
Setting a bar for the quality of things like listing photos creates a uniform perception of your platform and improves the overall UX.
Zillow accepts property photos with a resolution of at least 1024 x 768 pixels, ensuring that listings—even on the budget side of the distribution—don't ruin customers' impression from the platform.
Organized item data is critical for enabling the proper search and filtering, item comparisons, showing recommendations and getting rid of duplicate entries.
Standardization is also a basis for optimizing and automating costly processes.
Automate
With precise standards in place, you can start automating onboarding processes.
In early-stage marketplaces, things like listing moderation and editing are done manually by marketplace personnel or suppliers' side. Either way, it slows down onboarding and limits the number of items posted on your marketplace per unit of time.
BabyQuip, a baby gear rental platform, optimized partner training process with automation to allocate more resources on growth.
"We have a two-step application process that's gone from taking our partners two weeks to complete to three days... As a result, our team is spending 75% less time on support. This has allowed us to focus more on recruiting new partners—something that's central to developing the business."

– Adam Heymann, Marketing Manager at BabyQuip
The breakthrough in recent years in machine learning allowed marketplaces to delegate many time-consuming processes—like content moderation and image preparation—to AI software.
"Without standardized moderation or curation, and without machine learning to automate this process, customers have the onus of sifting through countless reviews and selecting among thousands of providers".

– Andrew Chen, ex-Uber growth lead
When it comes to preparing images, modern computer vision technologies can perform auto-tagging, content moderation, quality restoration and other processes that previously required human involvement.
For example, when your supplier uploads a low-quality image, AI can immediately recognize its contents, check it for red flags and categorize it. Furthermore, if you opt to use a service like Claid the program will automatically increase the resolution, fix colors, remove background, and enhance photos to your specifications.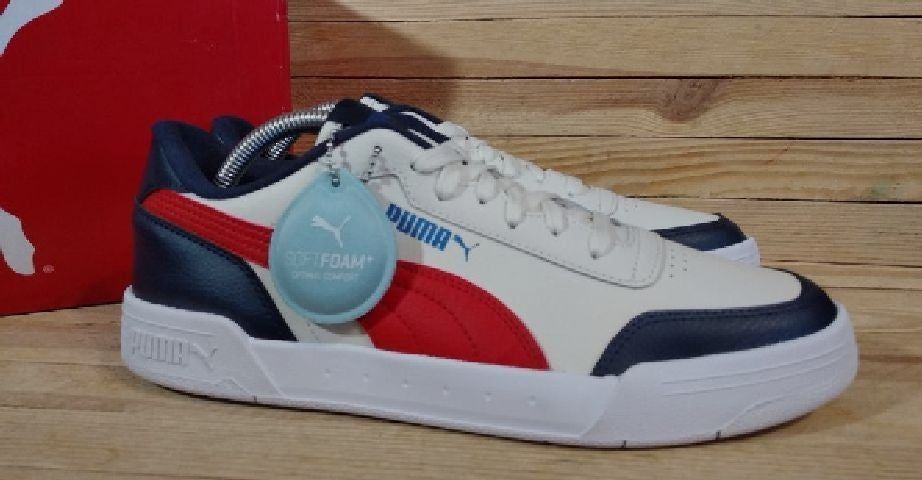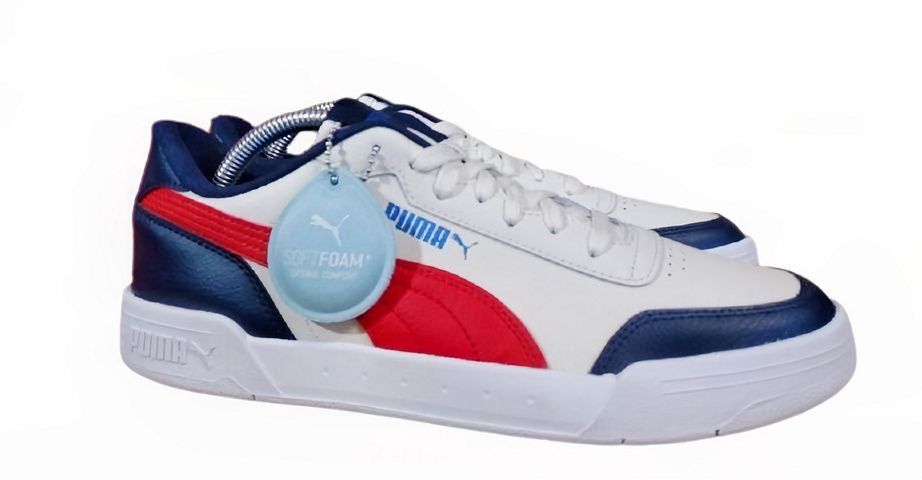 Product photo enhanced with Claid.ai

It takes from 5 to 90 minutes for an editor to prepare an image. AI handles the whole process in a matter of seconds. The same holds true for other types of product data. Hence, with automation, adding a new user only marginally increases the cost of maintaining your platform— especially compared to the manual approach.
With onboarding processes automated it's to turn on marketing channels to the fullest to scale a user base.

Use growth levers
The optimal growth channels will vary, depending on whether your marketplace is supply- or demand-constraint. As evident from research done by an ex-Airbnb Growth PM, Lenny Rachitsky, there are more effective methods for attracting each side.
Supply
Here are the common techniques that allowed the biggest marketplaces in the US to scale the supply side successfully:
Direct sales. Young marketplaces often can afford the luxury of personalized communication with each of their early suppliers. You increase your chances of attracting new vendors to a platform with limited demand by speaking to them directly.
Piggy-backing. One way to quickly boost your supply is to leverage existing databases. For example, a lot of marketplaces (Airbnb, Uber, Instacart, etc.) started off from Craigslist listings. In real estate, it's instrumental to aggregate data from MLSs (Multiple Listing Services).
We used Mechanical Turk by Amazon to extract data from these Craigslist-type postings to build our own local services listings and profiles on our site.

– Brain Rothenberg, Eventtribe
3. Referrals. Affiliate programs is a proven marketing method. From Doordash and Caviar to Uber and Lyft—attracting suppliers with financial incentives is universal for most platforms.
E.g. Uber paid up to $1500 for inviting drivers and even offered extra reward to poach drivers from its rival, Lyft.
In turn, Lyft carried out its own successful affiliate campaign that resulted in double digits of percentages of new supply coming from referral programs, as admitted by ex-Lyft product lead Benjamin Lauzier.
Demand
Acquiring demand-side to a marketplace requires a different approach. The most effective levers for bringing buyers are:
Supply driving demand. In many cases, vendors come with their own customer base. Suppliers are interested in doing their own grassroots marketing that benefits both them and the platform they work with. Supply-generated demand worked extremely well for marketplaces like Doordash and Etsy.
For example, restaurants would print and put stickers on windows to promote Doordash delivery. Patreon acquired creators who already had followers.
2. SEO. Many multi-vendor digital platforms rely on organic traffic from Google for generating demand.
For Thumbtack, SEO contributed to up to 90% of their growth.

For GrubHub, local SEO with searches like 'thai restaurant near me' brought up to 30% of all new customers.
On marketplaces, most of the web pages and their content are generated by users. So taking advantage of UGC is crucial for moving higher up in Google rankings for multi-vendor platforms.
User-generated content is a powerful tool that can make or break your SEO game. Poorly managed UGC might lead to search engine penalties (e.g., for duplicating content and meta-tags).
For a typical marketplace, manual SEO is not an option due to the sheer number of pages. Fortunately, there are automated ways to optimize your website.
For instance, you can set up an automated generation of unique page titles and accurate alt values for images.
Another major ranking factor is page loading speed. You can speed up your platform by using compressed images and device-aware content delivery.
3. Performance marketing. Social media and search engine ads were proven to be an effective way to acquire early demand for many startups, including Breather, Airbnb and GrubHub.
But arguably, the most potent lever when it comes to attracting customers is word of mouth. The rule is simple: if the platform is good, people recommend it to their friends, and the platform grows. So focus on building a great product, prioritize user experience, and constantly calibrate your product-market fit.
Another thing to keep in mind is that you need to be very selective when choosing your marketing channels. For early marketplaces, it's better to consolidate financial and human resources around fewer channels. Most marketplaces kick-started the growth by using just 2 or 3 mediums.

What's next?
Early growth strategy is all about honing your playbook and focusing on specific niches and levers. Restrictions are necessary to make it through this early stage.
But after reaching the critical level of market penetration, the sheer size of your platform will make your business more defensible and more prepared for exponential growth. You'll be able to expand beyond your initial niche and use a wider arsenal of marketing channels without overextending your resources.

Claid.ai
September 22, 2021