Tech
The Benefits of Consistent Visual Content and Product Images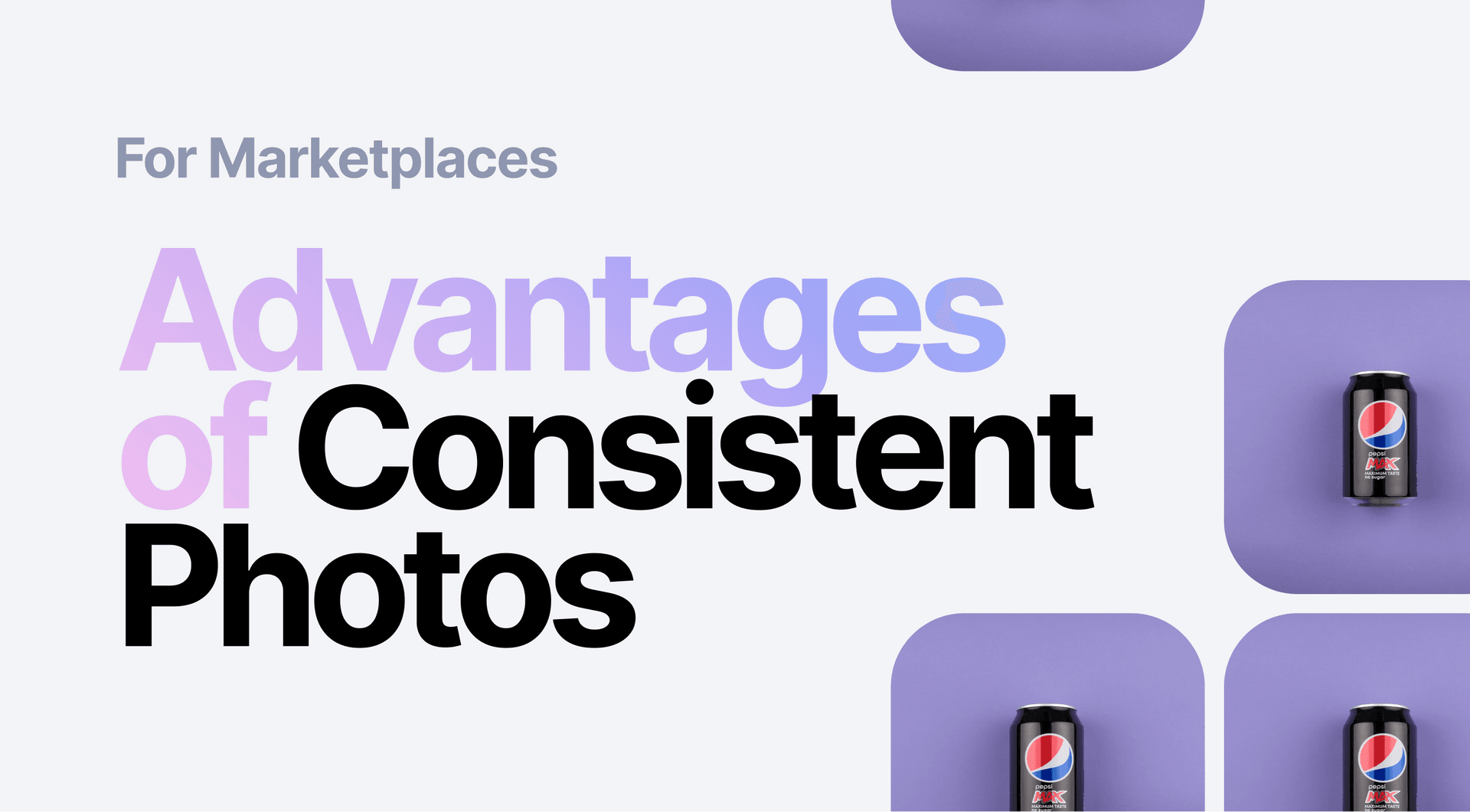 While marketplace growth is not a definite science, as there are too many factors to consider, standardized visuals and product images have proven to be consistent in their benefits.
Many successful eCommerce platforms use consistent visuals to their advantage and research has shown that this always works in their favor. So what constitutes visual consistency and what benefits does it offer to eCommerce platforms?
Here are just a few answers to this very important question.

Takeaways
Consistent photos on eCommerce marketplaces can lead to an increased conversion rate by at least 10%;
Product images that look consistent and follow minimum quality guidelines build trust with buyers;
An efficient way of improving user experience on eCommerce platforms is with consistent product images that are pleasant to browse through;
Consistent product photos are important when building and strengthening brand image for eCommerce platforms;
Standardized visuals will make the task of building and maintaining the marketplace website easier for the developers.
Increased Conversions by 10%
When it comes to evaluating the growth of your brand, the conversion rate is one of the most reliable statistics you can use. The higher your conversion rate goes, the more momentum your brain is gaining, which is typically a sign that business is good.
Summary

Consistent product images and visual content can help you achieve at least 10% increase in your conversion rate.
Research shows that simply uploading product photos (not even visually consistent ones) has the potential to improve conversion rates by at least 10%. On top of that, if you have high-quality standardized photos for your products, you can expect another 10% higher purchase intent, which is a huge improvement, especially if you're working with a big volume of products.
The online vendors that put extra effort and care into their visual content have an increased number of sales. The better the presentation of a product, the more attractive it will look to potential customers, and so the higher the conversion rate. It's really as simple as that.
Now you may be asking a very important question: "Doesn't standardizing product images take a lot of effort and resources, that negate the money received from those extra conversions?" The answer is a resounding "no".
AI-powered software, like Claid.ai, can be incorporated into eCommerce platforms and will automatically standardize thousands of product images according to your guidelines. You can create consistent product images across your entire platform (also multiple platforms) in a matter of days, but the effects of this standardization will improve the conversion rate of your marketplace in the long run.

More Trustworthy Content
A big part of making sales depends on the reputation you have with your clients. "Trust" is a great word in this case, since your visuals are a major determinant in how much your clients trust your products, services, and brand.
Summary

The more consistent visual content your marketplace has, the more your users will trust you.
Product images with visibly low effort put into them don't inspire much trust in the vendor. If the vendor can't bother to perform some amount of quality check on their product photos, then there's a good chance they won't perform a quality check on their products either.
This is a generalization and high-quality visual content does not always equate to a high-quality product. But presentation is still key in obtaining and retaining your customers' trust and that trust will translate into a higher conversion rate. With consistent visual content on your platform, you demonstrate acute quality control on your platform, something that buyers can trust and potentially put their money into.

Better User Experience
Shopping is not a cut-and-dry process for many buyers (not always, at least). Consumers love to dwell over products, especially ones that are expensive, and really contemplate their purchase before hitting that "Add to shopping cart" button. It's the virtual experience of going to the supermarket and tasting a grape before buying the bunch.
Summary

Improve user experience of browsing through products by using consistent product images that make the shopping experience easier on the eyes.
One of the best ways to ensure a smooth shopping experience is by implementing consistent visual content. To get an idea of how this works, the graphic below illustrates the difference between consistent product photos versus a more freeform approach.
Scrolling through the two websites you'll notice how you'll have more consistent content much less your eyes have to travel across the screen to browse through the Amazon products. With the less strict image guidelines of AliExpress, you'd have to stop more frequently at each photo to get better visual clarity.
High-quality standardized photos lead to a 26% better website design perception score, since users can seamlessly scroll through the products and absorb tons of visual information. This leads to a better user experience, which means that those same users will be more likely to visit your platform again.

Strengthening Your Brand
Your eCommerce platform is as much of a brand itself as are the products listed on it. Think about this: many of the products on Amazon are the exact same brands as the ones listed on lesser-known and less trusted websites. So why are users more likely to buy them from Amazon? Because of the platform's powerful branding.
Summary

Looking to strengthen your brand image? Nothing says solid branding like consistent visuals on your website.
And a great way to achieve solid branding is through consistent visuals. Amazon's strict guidelines make it so that even if you see a product image outside of their platform, you'll still recognize it as an Amazon product.
The same goes for logos, color palettes, and all other aspects of graphic design present on some of the biggest eCommerce platforms around. See a logo once and there's a small chance you'll remember that logo in the future. See it consistently throughout the user interface and there's a good chance you'll be coming back to that same online marketplace in the future, as the branding will be etched into your mind.
By keeping standardized visual content throughout your online marketplace, the higher the chance that your customers will remember you. This in turn will translate into more increased traffic throughout the website and a better conversion rate.

Development Convenience
Another very useful advantage to having consistent product images is how it makes the work of your web and UI/UX team that much easier.
Summary

Uphold consistent image guidelines so photos easily fit into the website's UI, without the need for extra technical maintenance.
By implementing image requirements for your online marketplace, you can guide the images to fit the user interface of your marketplace, as opposed to the other way around (user interface adapting to fit the images). This means that your UI/UX designer won't have to worry about reworking certain aspects of the user interface just to fit images with inconsistent resolutions, aspect ratios, padding, etc.
Instead, thanks to the image guidelines and more consistency in the visual content of your online marketplace, all product images uploaded onto your platform will fit perfectly into the user interface, saving you the trouble of painstakingly fixing minor errors in the UI.

Fair Competition
Professional product photography is not something many vendors have access to. As a result, a vendor with a great product may get overshadowed by the competition that does have access to the resources that will help them create attractive product photos with gorgeous backgrounds and immaculate photo editing.
Summary

Avoid unnecessary texts and graphics on product images to level the playing field for all vendors, even those with little to no experience in product photography.
By enforcing standardized visual content on your eCommerce platform, you can level the playing field for all vendors, regardless of their knowledge of product photography. Regardless of what kind of equipment a vendor is using and how much experience they have in photography, as long as they meet the minimum requirements to upload their product images, they can compete with vendors that use the best cameras and photographers in the business.
Another way that consistent product images achieve fair competition is through the lack of unnecessary text and graphics. Texts and graphics on the product images are sometimes used by vendors to sneak in a few extra marketing materials.
These often depict product features, variants, and logos of the manufacturers, as well as some extra deals and coupons. By restricting such things on eCommerce platforms, you can level the playing field for all vendors, giving everyone opportunities to display and market their products fairly.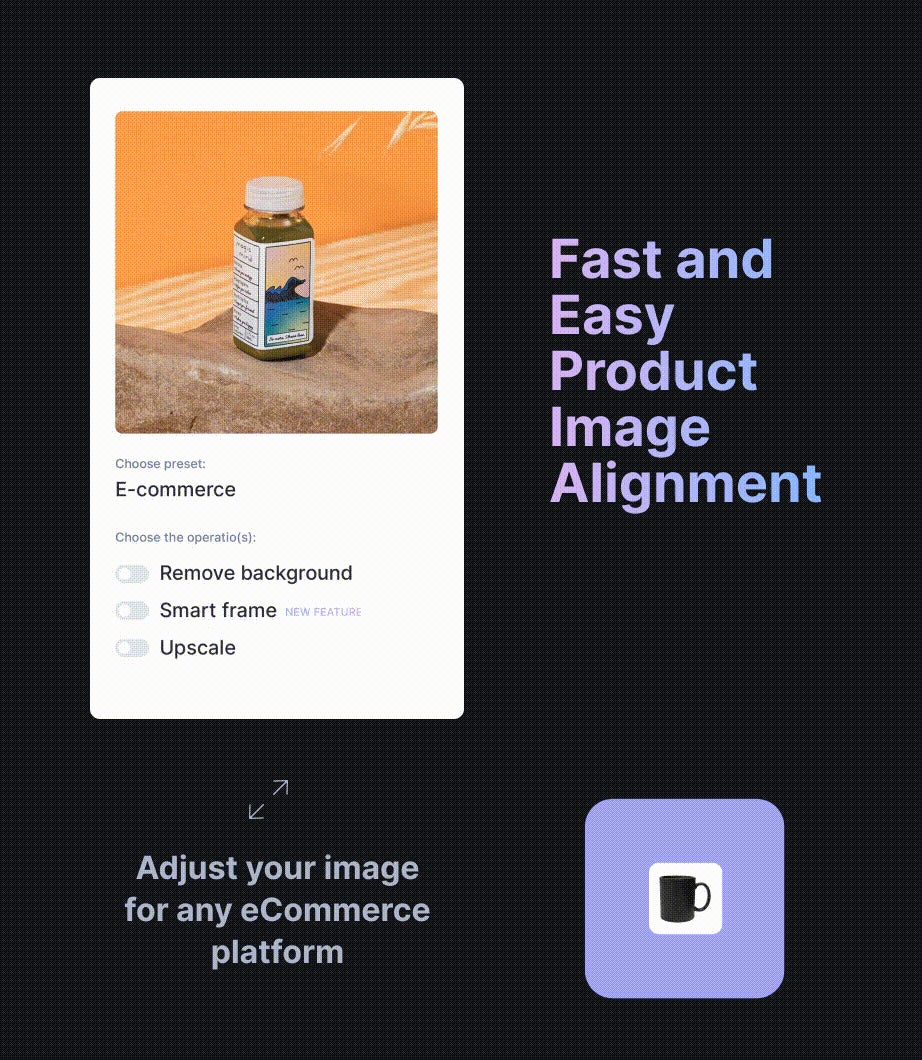 Faster Onboarding
For first-time vendors, the process of creating online listings can be a little daunting. All those technicalities can really slow down the process and scare off potential vendors who could host their amazing products on your platform.
Summary

Onboard new vendors faster with concrete image guidelines, so they won't have to work with complicated photo editing software just to meet the criteria.
As an eCommerce platform, you want to make the onboarding process for new vendors thorough, but simple, so that even those with little to no experience in eCommerce can comfortably start posting their products.
What better way to curb the onboarding process for new vendors than to let technology do all the work. AI-based software like Claid.ai acts as a product image guideline tool and photo editor all in one.
Once it's integrated into your eCommerce platform, any product image that is uploaded will be automatically optimized to your marketplace's image guidelines, so the vendors don't need to worry about editing the photos themselves.

Claid.ai
December 22, 2022